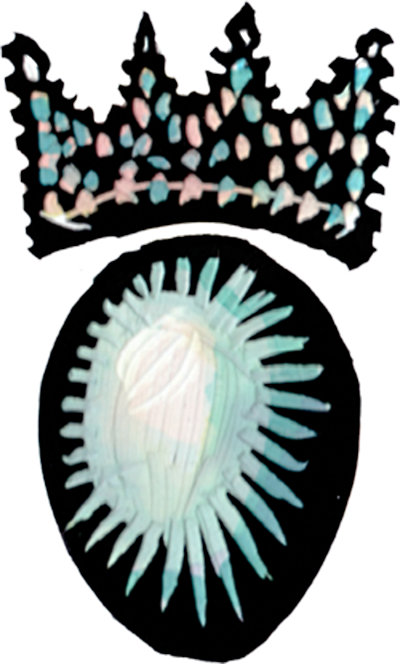 The Inimitable Abit Massey
In the 1944 Athens High School yearbook, the quote beside senior Abit Massey's name reads, "He who is persistent in his work, success will crown."
Below the quote is a long list of activities: annual business manager, Thumb Tack news editor, Hi-Y, basketball team, National Beta Club, National Honor Society, Eagle Scout, Scholarship Society.
Now, nearly 80 years later, Massey is still going strong, still adhering to that simple credo, having assembled an even longer and more impressive list of accomplishments, experiences, colleagues, protégés and friends along the way.
Massey "retired" as president of Georgia Poultry Federation (GPF) in 2009, passing the baton to current GPF President Mike Giles and taking on the title of president emeritus. He is listed prominently on the group's website and continues to be active within the poultry industry.
It is common to see Massey's tall, broadly smiling figure at events around the state, from industry meetings and events to University of Georgia functions and student-focused celebrations such as 4-H Day at the Capitol.
He is always impeccably dressed, his neat coiffure easily recognizable in the crowd — there is even a Twitter account dedicated to it. There always seems to be someone waiting to speak to him, and he's genuinely delighted to greet each person who approaches.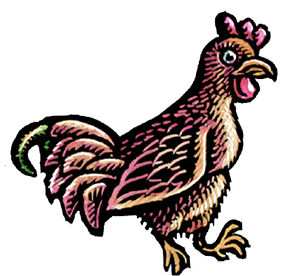 "Life has been very good to me. I tell people to meet as many people as you can because it is fun to know people, and you never know what doors will open," said Massey, who added that he's never applied for a job. "Good opportunities came to me. It has been exciting."
A 1949 graduate of UGA's College of Business Administration (now the C. Herman and Mary Virginia Terry College of Business), Massey started adding to his accolades while an undergraduate — president of the Omicron Delta Kappa honor society, Biftad Club (now the Dean William Tate Society), Demosthenian Literary Society and Gridiron Secret Society; managing editor of the Pandora yearbook; secretary of the Blue Key National Honor Society; and a member of the Phi Eta Sigma National Honor Society and Alpha Phi Omega National Service Fraternity.
As a UGA alumnus, he has served as president of the UGA Alumni Association, of the College of Agricultural and Environmental Sciences Alumni Association Board and of the CAES Advisory Council; as director and secretary of the UGA Real Estate Foundation; as an executive committee member of the UGA Research Foundation and as a trustee of the UGA Foundation.
He has earned numerous UGA honors and awards, including the UGA President's Medal, the UGA Alumni Merit Award, the inaugural CAES Medallion of Honor, the Blue Key Service Award, the Georgia 4-H Green Jacket Award and induction into the Georgia Agricultural Hall of Fame, as well as countless others from business and industry organizations. In 2019, Massey was inducted into the American Poultry Historical Society Hall of Fame, the same year as Jim Perdue, the grandson of the man who founded Perdue Farms.
Massey is renowned for his boundless energy and keen advocacy for causes and issues important to Georgia, agriculture and the poultry industry.
"I have enjoyed the pleasure of Abit's friendship and the benefit of his counsel for many years," said University of Georgia President Jere W. Morehead, "and I know his sage advice has been valued by other UGA presidents, government liaisons and CAES deans for decades. Abit's influential vision and tremendous generosity have made a profound impact on this institution. Thanks to him, UGA is leading the way in educating future poultry industry leaders and in advancing research to improve poultry production and safeguard this important food source."
Massey's influence stretches far beyond his alma mater. He was a driving force behind the creation of the Agricultural Technology Research Program (ATRP) at Georgia Tech to expand poultry research, and he remains a committed supporter of the program. Massey is also the only UGA graduate to ever receive a Presidential Citation for Distinguished Service from Georgia Tech, awarded for his advocacy of research and outreach.
"With a single phone call, Mr. Massey launched what would become the Agricultural Technology Research Program at Georgia Tech. His leadership and vision for the program helped to grow it into the program it has become today," said Doug Britton, manager of ATRP. "As a pillar in the poultry and agriculture communities, Mr. Massey is recognized across the state as a true statesman and friend. His willingness to leverage his influence and connections for the benefit of the Georgia Tech program and others laid the foundation for our collaboration with the University of Georgia and industry partners throughout poultry and agriculture. Mr. Massey is truly a remarkable person. We are privileged to be able to call him our dear friend."
ATRP named its prestigious student internship program the Abit Massey Student Internship Program to honor Massey's "passion for engaging students and educating the next generation."
Before joining the Georgia Poultry Federation in 1960, Massey held a series of increasingly influential positions in state government. His first job after graduating from UGA was as executive secretary for Georgia Attorney General Eugene Cook, followed by stints as a law assistant to Georgia Court of Appeals Judge Charles Worrill and executive secretary for U.S. Rep. James C. Davis from Georgia's then-fifth district.
Massey began law school at UGA but transferred to Emory University after moving to Atlanta for his career, earning his law degree in 1955. He spent a short time in private practice in Decatur, Georgia, before being appointed solicitor for the state court in DeKalb County. In 1959, Massey was appointed director of the Georgia Department of Commerce, now the Department of Economic Development, by newly elected Gov. Ernest Vandiver.
"One of my roles was to establish divisions to work with new and existing companies in Georgia on economic development," Massey said. "We also went on to establish the first tourist operation for the state of Georgia. We opened the first welcome center in the state, located in Sylvania, Georgia, on U.S. Highway 301." The route was then a major thoroughfare for northern travelers making their way to and from Florida.
In 1960, a chance meeting with W.L. Norton, then the staff attorney for the Georgia Poultry Federation, led Massey to what would become the defining role of his career. Norton asked for recommendations for a new executive director at GPF, and Massey offered the names of several prospects. As the men parted, Massey, "part serious, part jesting," told Norton to add his name to the list. He was offered the position by the search committee the next week.
By then Massey was engaged to Miss Georgia Kayanne Shoffner, so he discussed the offer with her.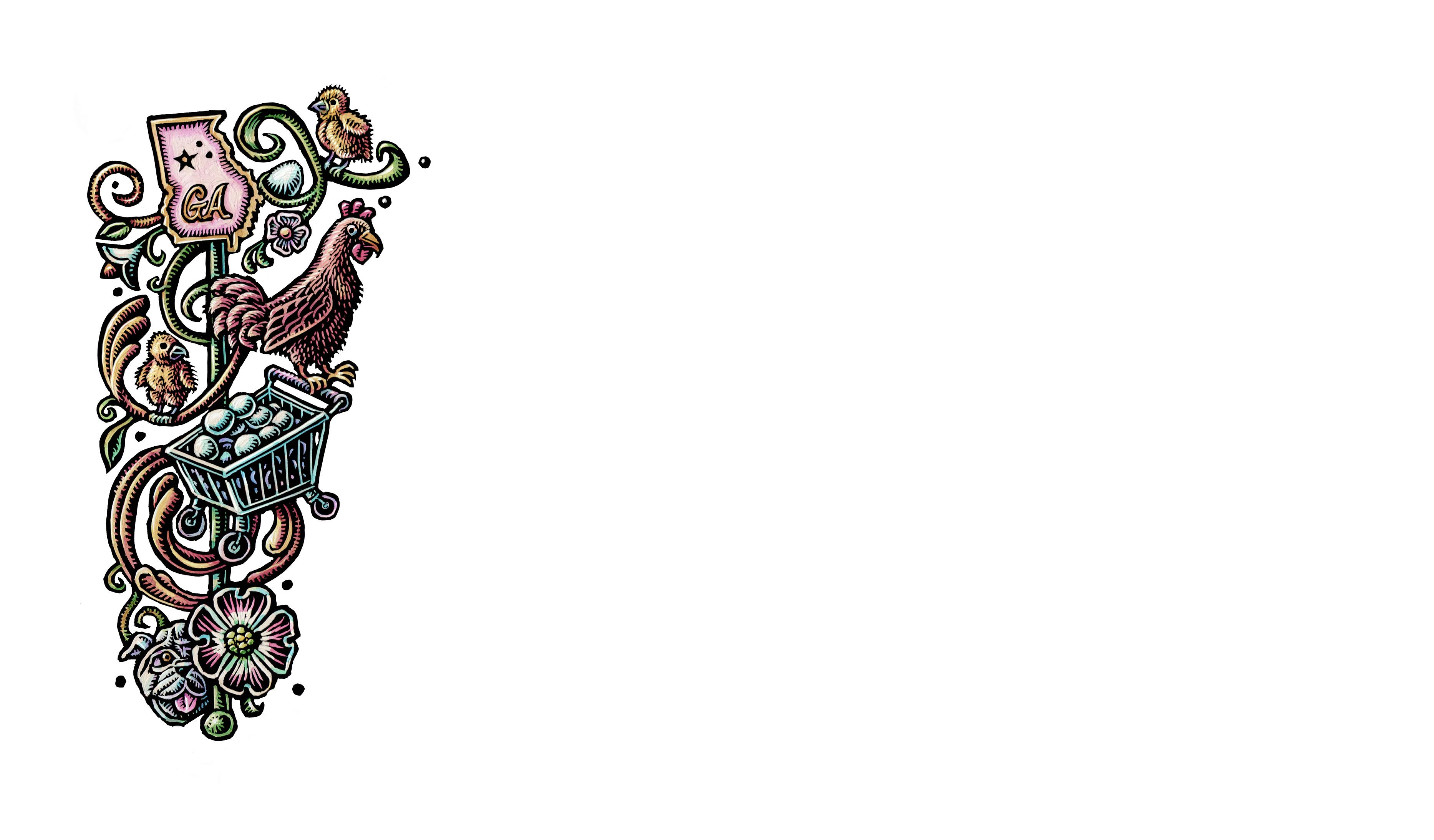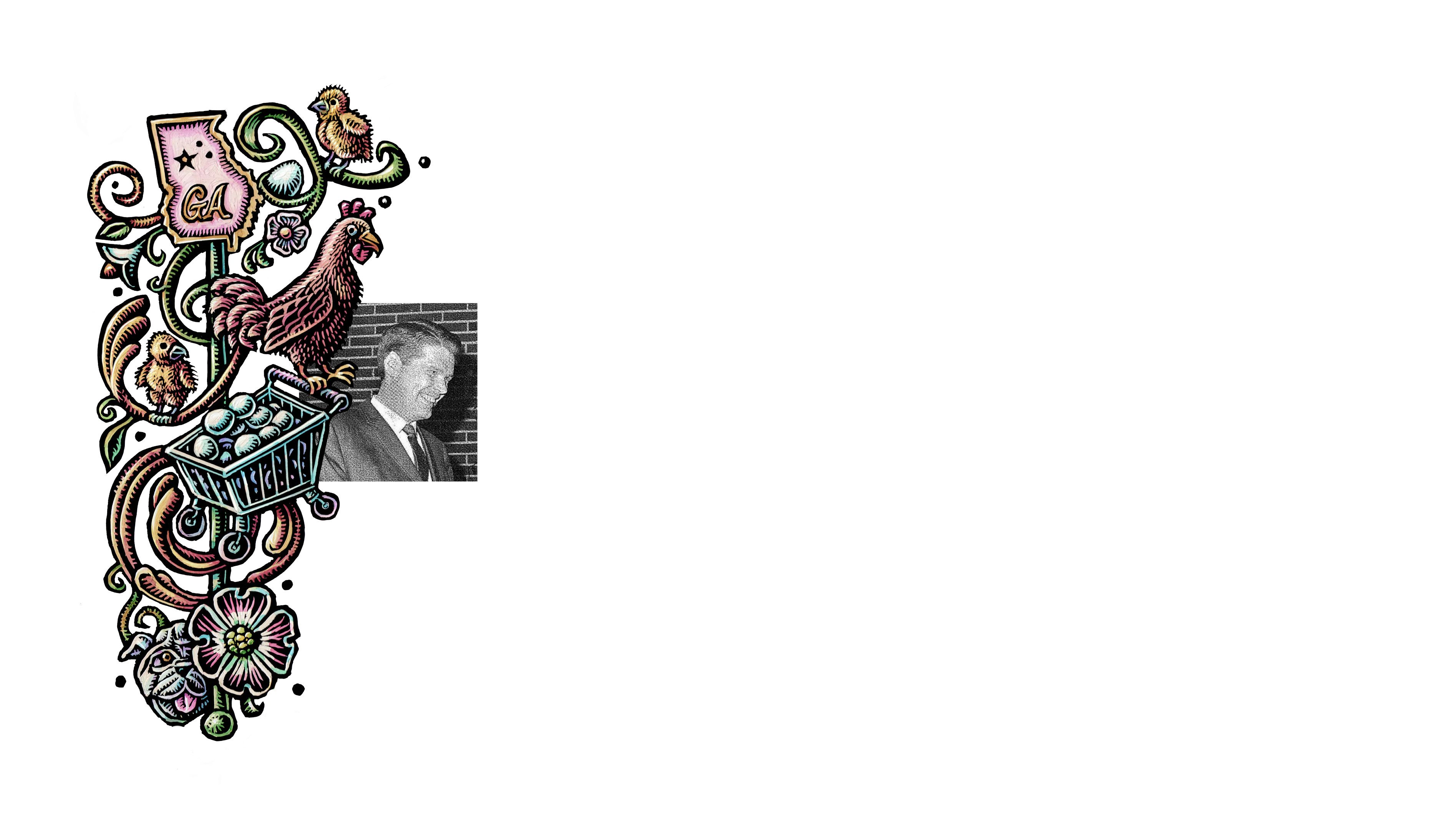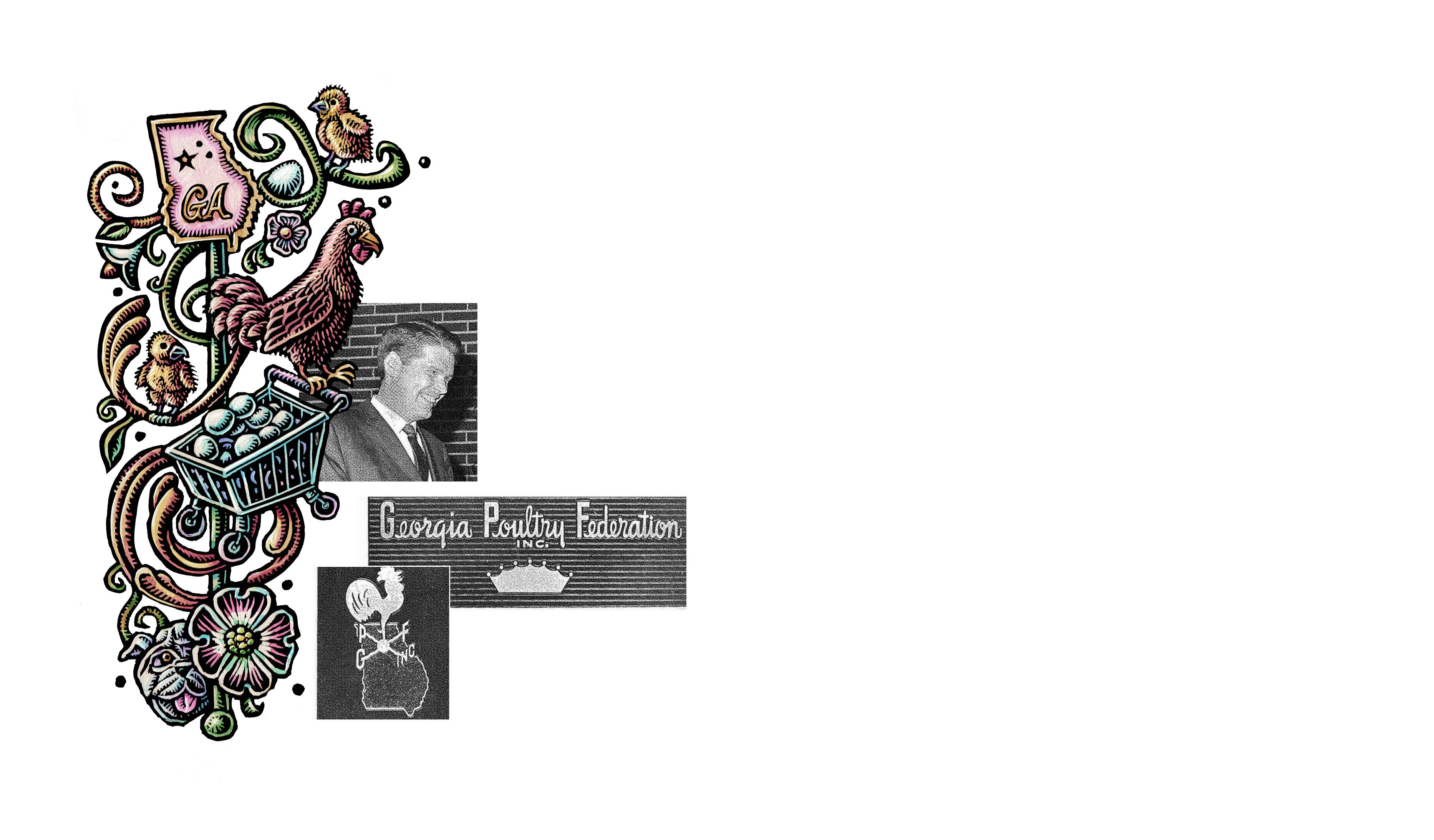 About the Lovebirds
Abit Massey met the former Kayanne Shoffner during her reign as Miss Georgia 1959. A chance encounter with the young woman at a tourism conference in Buffalo, New York, spurred Massey to ask Shoffner for a first date. She accepted and he borrowed a colleague's car to drive them to Niagara Falls — with her mother in the back seat as chaperone. Below, Massey describes meeting Kayanne in a 2011 interview at UGA's Richard B. Russell Library.
Listen to
"Kayanne and I talked about it and decided Gainesville would be a good place to live, although she reminded me that I didn't know a chicken from a duck," Massey said, chuckling. "It was about the truth, but I survived. The position combined all of the things I had done before — legislative work, government, education and youth activities."
He never imagined poultry would take him as far as it has.
Massey became renowned as a lobbyist in the Georgia Capitol, combining his intellect with diplomacy to address issues important to the state's burgeoning poultry industry. In his years with GPF and beyond, he has worked with everyone from poultry farmers to world leaders to achieve improved regulations, tax benefits and export levies for the industry.
"Abit is a legend in a lot of different areas. One is lobbying. Down at the Capitol, he is considered the dean of the lobbyist corps, and it is well deserved. Regardless of the business sector you represent or who is in the legislature, he has an incredible reputation," said Giles.
Massey has met seven U.S. presidents — Dwight Eisenhower, John F. Kennedy, Richard Nixon, Gerald Ford, Ronald Reagan, George H.W. Bush and Bill Clinton — either before, during or after their terms. He counts himself privileged to call an eighth, Jimmy Carter, his friend.
His influence in the poultry industry and beyond is evident in the honors he's received and the regard in which he's held by so many people.
His advocacy for the Georgia Women of Achievement, an organization founded by former first lady Rosalynn Carter to honor the accomplishments of women leaders, led to Massey's election as the first man to serve on the organization's Board of Trustees, the only one to serve as president and the first person to be chosen as a trustee for life.
The Georgia Society of Association Executives (GSAE) established the annual Abit Massey Lecture Series in his honor in 1978 for his achievements in the association management profession. He has served as president of both GSAE and the American Society of Association Executives.
"Abit Massey is the one person above all others who truly embodies the best of what we believe GSAE to be — one person who is a living, breathing testament to the power of a personal invitation, to the professionalism and excellence of the model association leader, and to the warmth and kindness of genuine connections," said Ragan Cohn, a member of GSAE.
GSAE President Wendy Kavanagh said Massey is respected for his accomplishments but "it's the intangibles that make him beloved.
"People forget, in all the accolades we list about him and his impact on us personally and professionally, that one of his biggest gifts is making you snort-laugh with a clever, witty aside," said Kavanagh. "Always kind and generous, he is also a speaker who can send a room into gales of laughter, helplessly clutching our sides as he patiently waits for us to get control of ourselves so he may continue speaking — completely without notes and from memory."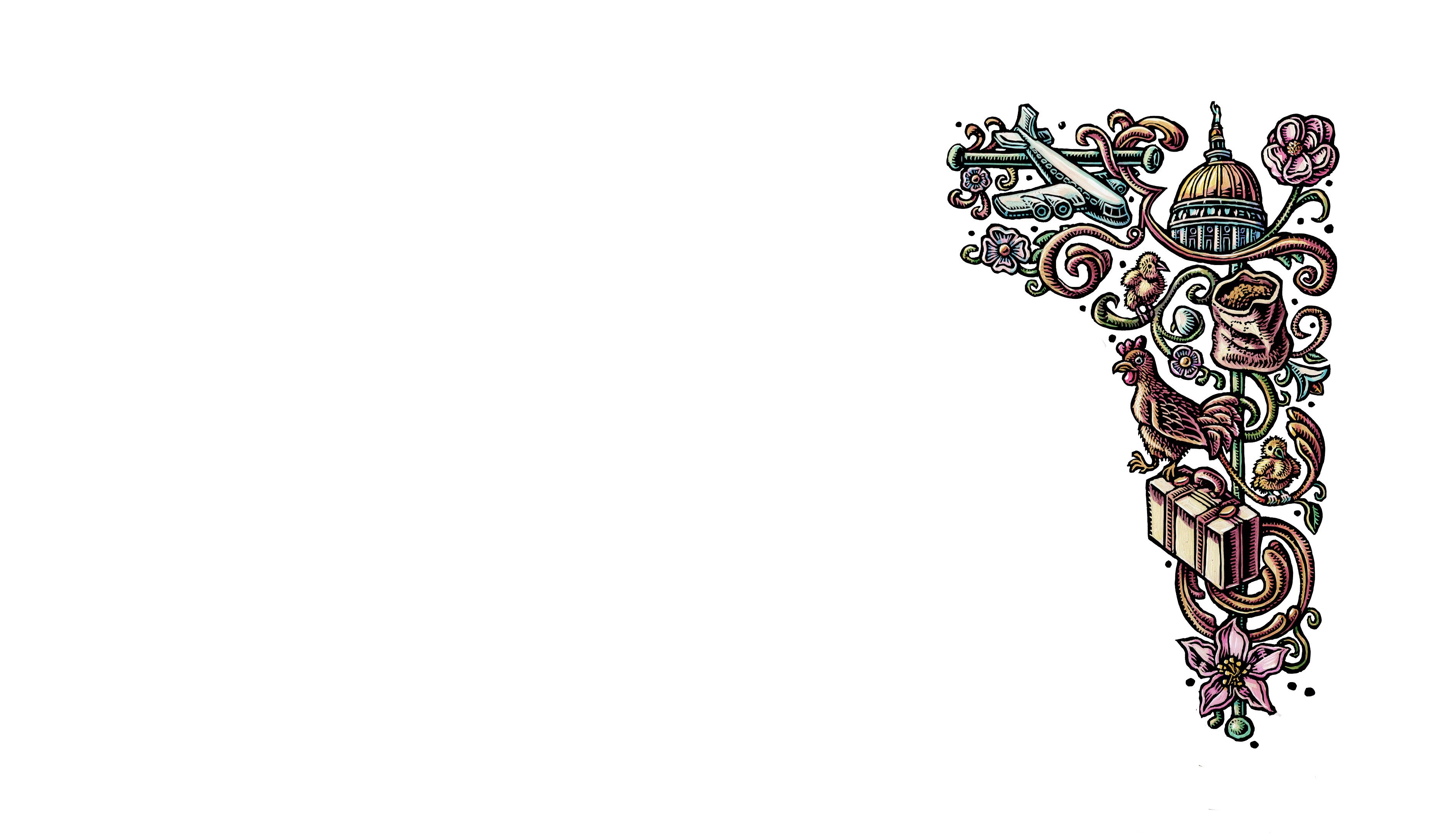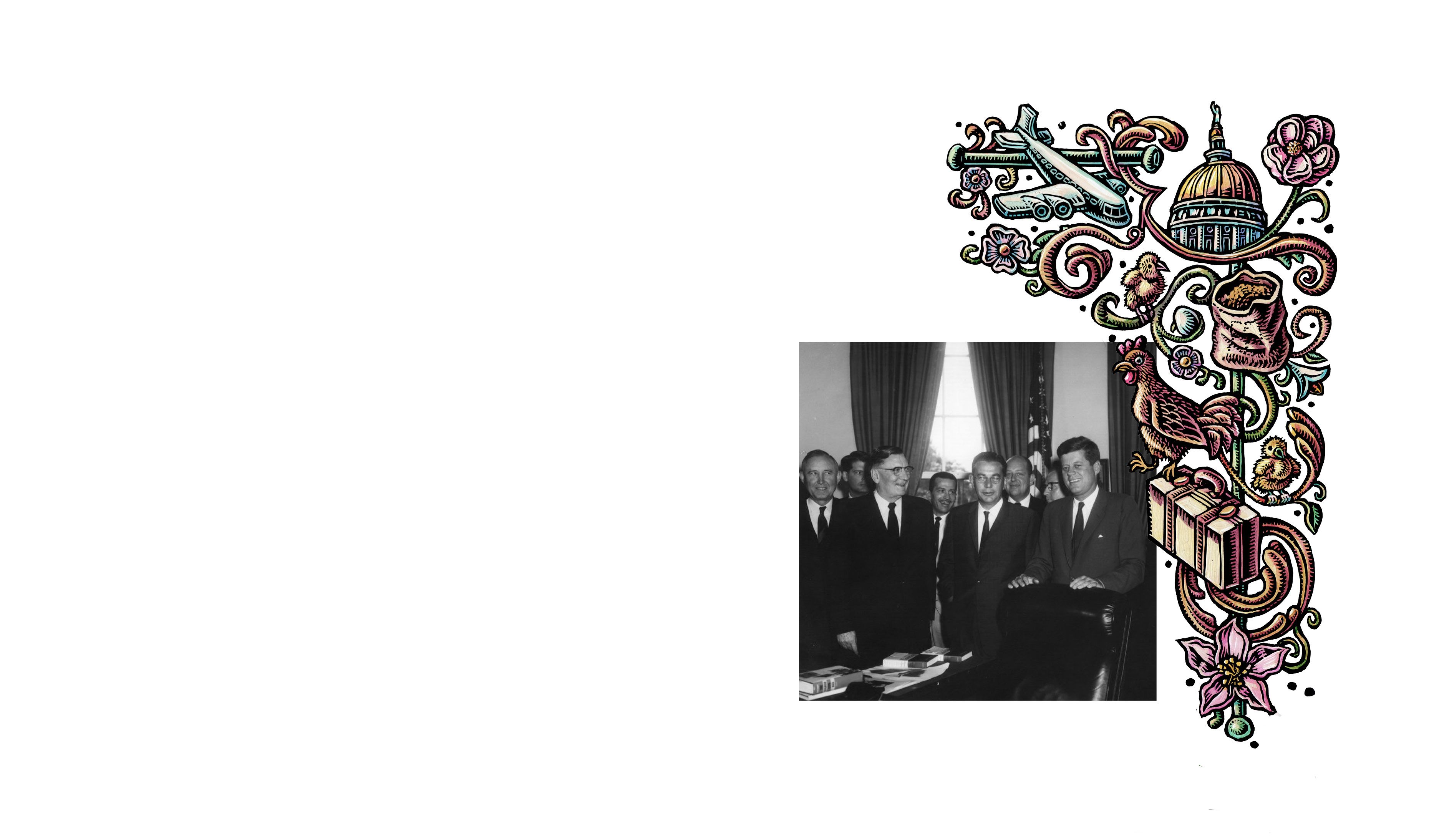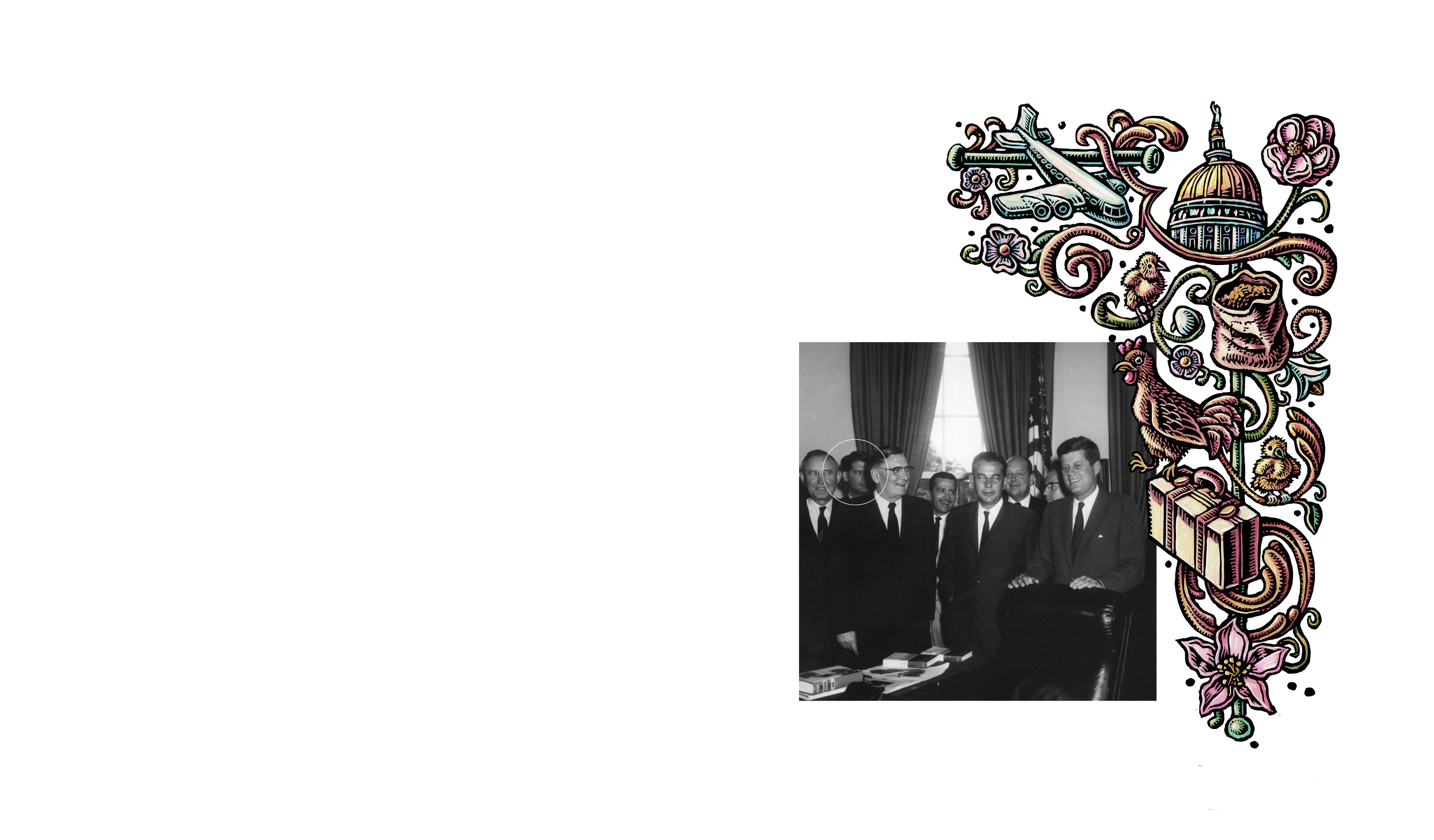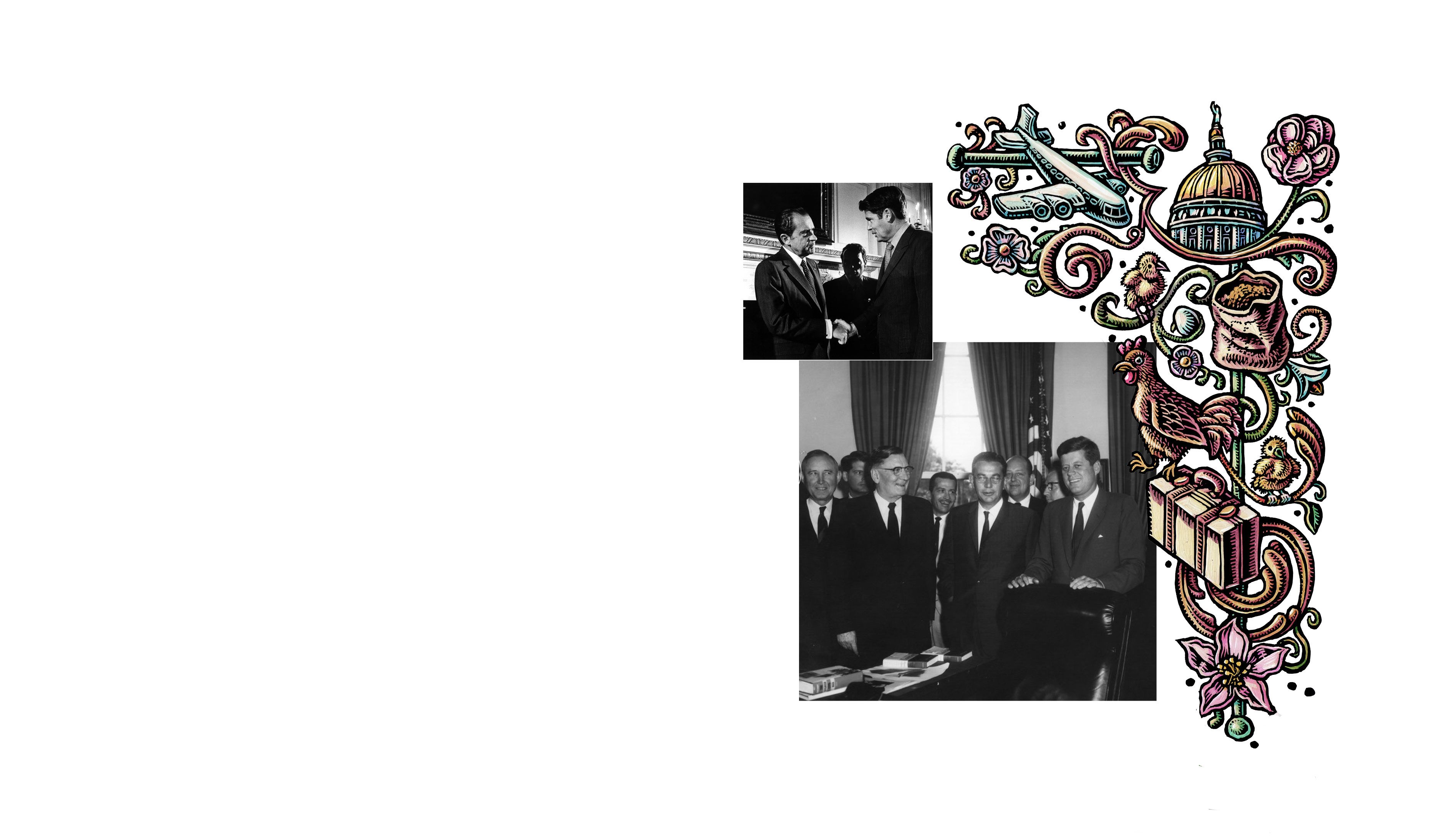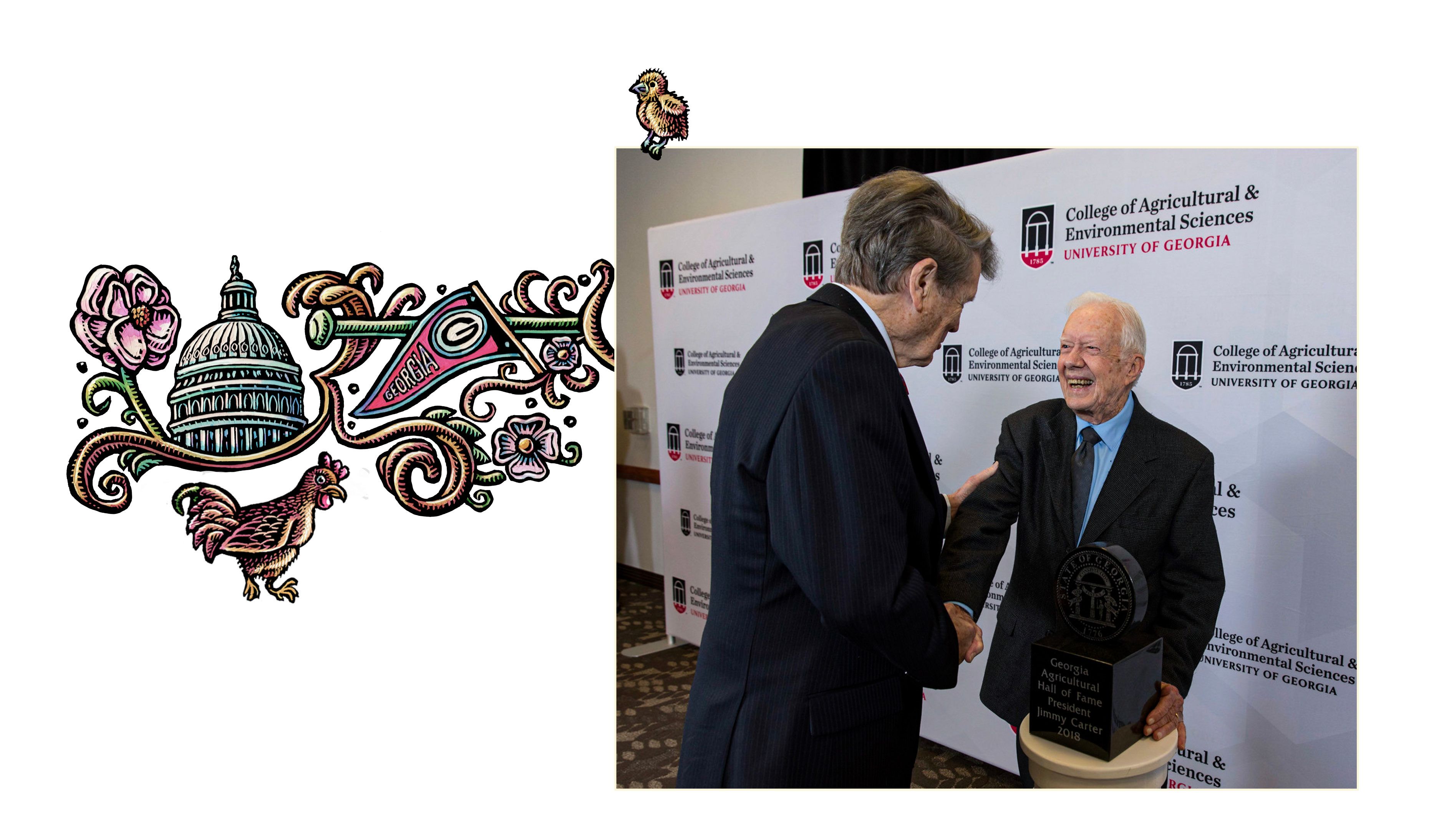 Massey congratulates his friend and former President Jimmy Carter at his induction into the Georgia Agricultural Hall of Fame in 2018.
Massey congratulates his friend and former President Jimmy Carter at his induction into the Georgia Agricultural Hall of Fame in 2018.
In 2016, state and local officials in Gainesville and Hall County declared Oct. 6 as Abit Massey Day. Peach State Bank and Trust, where he is chairman of the Community Development Board, commissioned a bust of him for the celebration. That bust now resides in the lobby of the Georgia Poultry Laboratory Network (GPLN) in Gainesville — which is (not coincidentally) located on Abit Massey Way. GPLN Executive Director Louise Dufour-Zavala said Massey makes anyone he is speaking to "feel like the only person in the room."
"Abit Massey has come into contact with thousands of very important people, local and international, who have helped shape the Georgia poultry industry to the success it has achieved today," said Len Chappell, customer support director for GPLN. "I am not one of those 'big players' in this industry, but you cannot tell that by the respect that Abit Massey shows to me when he greets me anytime I see him."
Massey is proud of the progress he has seen and the new technologies being implemented in the poultry industry, and he is confident that the collaborative work being done at CAES, the UGA Poultry Diagnostic and Research Center, the U.S. National Poultry Research Center in Athens and other institutions will continue to enhance the industry.
Between continued innovation and a new Poultry Science Building nearing completion at UGA, Massey hopes advancements in the poultry industry will continue to attract new talent to the field. He highly recommends it.
"Some of us in the poultry industry enjoy saying that one word describes a poultry graduate: employed," he said, grinning.
In an average week, Massey still dedicates hours to his work with Giles at GPF's Gainesville headquarters.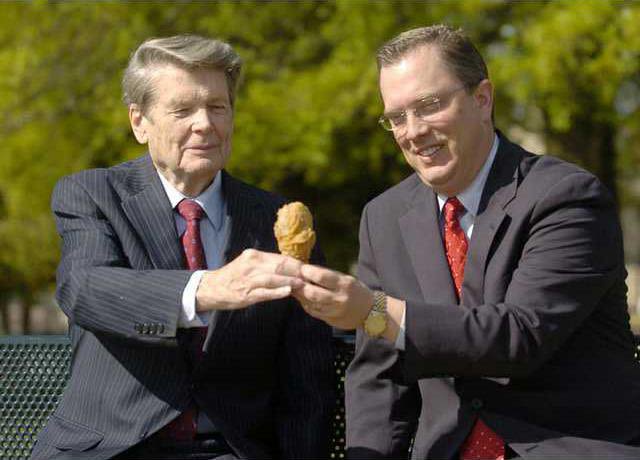 Giles joined GPF in 2000, but his association with Massey started over a decade earlier, when Giles worked for former U.S. Sen. Sam Nunn in the late 1980s and early 1990s. As a legislative assistant, Giles collaborated closely with Massey when drafting policy impacting the poultry industry and agriculture. Their friendship developed further when Giles moved to Gainesville to handle north Georgia operations for Nunn's office.
In 1999, when seeking potential candidates to succeed him in his role at GPF, Massey asked Giles if he was interested.
"I immediately said yes," recalls Giles.
When Massey announced his retirement in 2009, Giles remembers that many people reached out to congratulate him and to remark that he had big shoes to fill.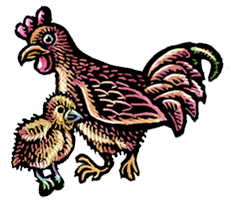 "I always replied that there is no filling Abit's shoes. You have to wear your own shoes and do it your way — that's what he has told me all along," Giles said. "He has been a role model, but he also put me in situations where I had to stand on my own."
In the years since, the men have continued to work closely together, a feat both agree is unusual in leadership succession.
"I enjoy the opportunity to continue working with Mike and to support him as he did for me," Massey said.
Giles is grateful for the extended time he has had to learn from his mentor.
"It was just smooth and flawless because of who he is and what he'd built. He enabled that to happen, and it has enabled Abit to extend his career in a way that has been meaningful both to the industry and to him," Giles said. "I have never seen anyone like him in terms of staying connected to people, and your station in life or your connection to power has nothing to do with the effort he makes to connect or build a relationship. It is not lost on me what an opportunity he gave me. I could never repay him for everything he has done for me personally, for the industry and for the thousands and thousands of other people he has met."
Massey credits his parents and siblings as the inspiration for his extraordinary work ethic. His mother left high school early to attend Georgia Normal and Industrial College (now Georgia College and State University) and graduated in just three years at age 19. His father, who grew up helping on the family farm, was only able to attend school until the eighth grade but was a successful businessman, first running a paving business in Greenville, South Carolina, then opening a restaurant — The Co-Ed — when the family moved to Athens.
"From opposite ends of the spectrum, my parents knew how important education was, and they were determined that the six of us would get as much education as we wanted. And most of us got at least two degrees," said Massey. "Service and participation were ways of life. All of my family set a fast pace and shining example."
While Massey enjoys the flexibility his "retirement" affords, he is content to continue sharing his wit, wisdom and experience with as many people as he has the good fortune to meet.
"I enjoy doing it and know how important it is for providing jobs and farm opportunities in the state," Massey concluded. "I'm just going to keep going. I love it. It's been a great experience."