Enterprising Ideas
From bee populations to cattle microbiomes, UGA's industry partnerships develop solutions for sustainability challenges in agriculture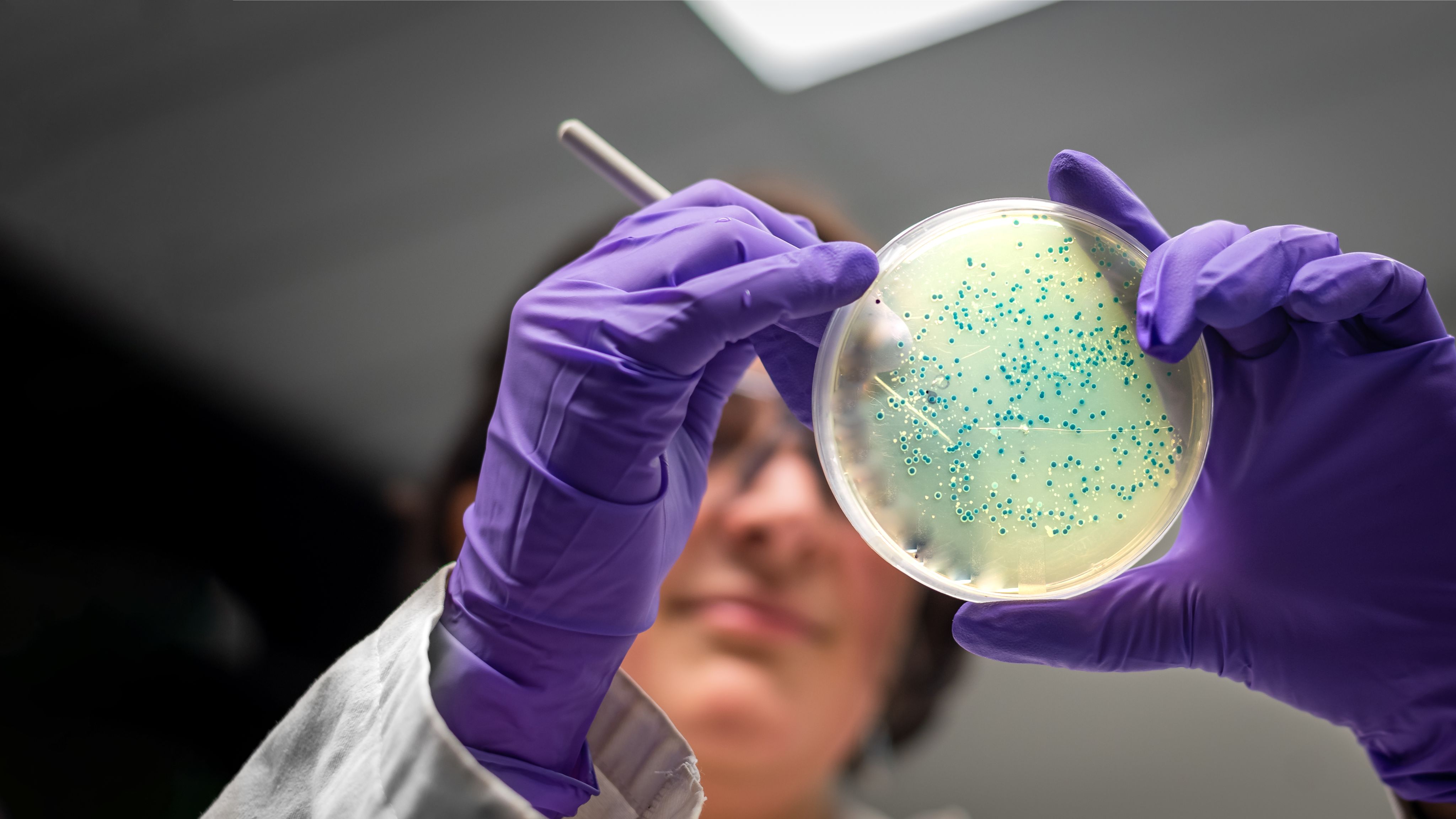 Researchers in the University of Georgia's College of Agricultural and Environmental Sciences (CAES) are working to engineer a better tomorrow.
Faculty and staff with the CAES Office of Research are committed to discovering, innovating and delivering the science required to feed and fuel the world. Some of the most respected researchers in the world are working in our labs and teaching in our classrooms to facilitate the cutting-edge research activities that lead to better food, fuel, fiber and health for everyone.
We are the innovative leaders in Georgia's biggest industry, valued at $70 billion.
Research in agricultural and environmental sciences keeps Georgia at the pinnacle of these industries. This research is foundational to the land-grant university mission of education for everyone, creation of science-based methods, and expert Extension outreach to help ensure that research-based agriculture is practiced in America.
To keep Georgia's agricultural industry on the leading edge of innovation, UGA develops new agricultural research and enhanced curricula for professors to teach in the classroom and for Extension agents to deliver across the state.
CAES is harnessing innovation to make advances in urban agriculture, animal science, regenerative bioscience, plant sciences, food sciences, environmental resource management, sustainability and conservation, health and wellness, and more.
Our faculty are world leaders in research on turfgrass, cotton and peanuts. Renowned UGA turfgrass breeders have developed varieties used in world-class sporting facilities, including Olympic stadiums.
CAES is the home of the Feed the Future Innovation Lab for Peanut, one of only 14 universities in the U.S. to host a Feed the Future Innovation Lab, the U.S. government's global hunger and food security initiative.
Through partnerships with the College of Engineering, we are developing robots that will help cotton farmers improve management practices to produce better crops with less impact on the environment.
The CAES Office of Research is responsible for the CAES strategic research plan, managing resources around the state of Georgia — such as the college's eight Research and Education Centers — and facilitating all commercialization activities and partnerships.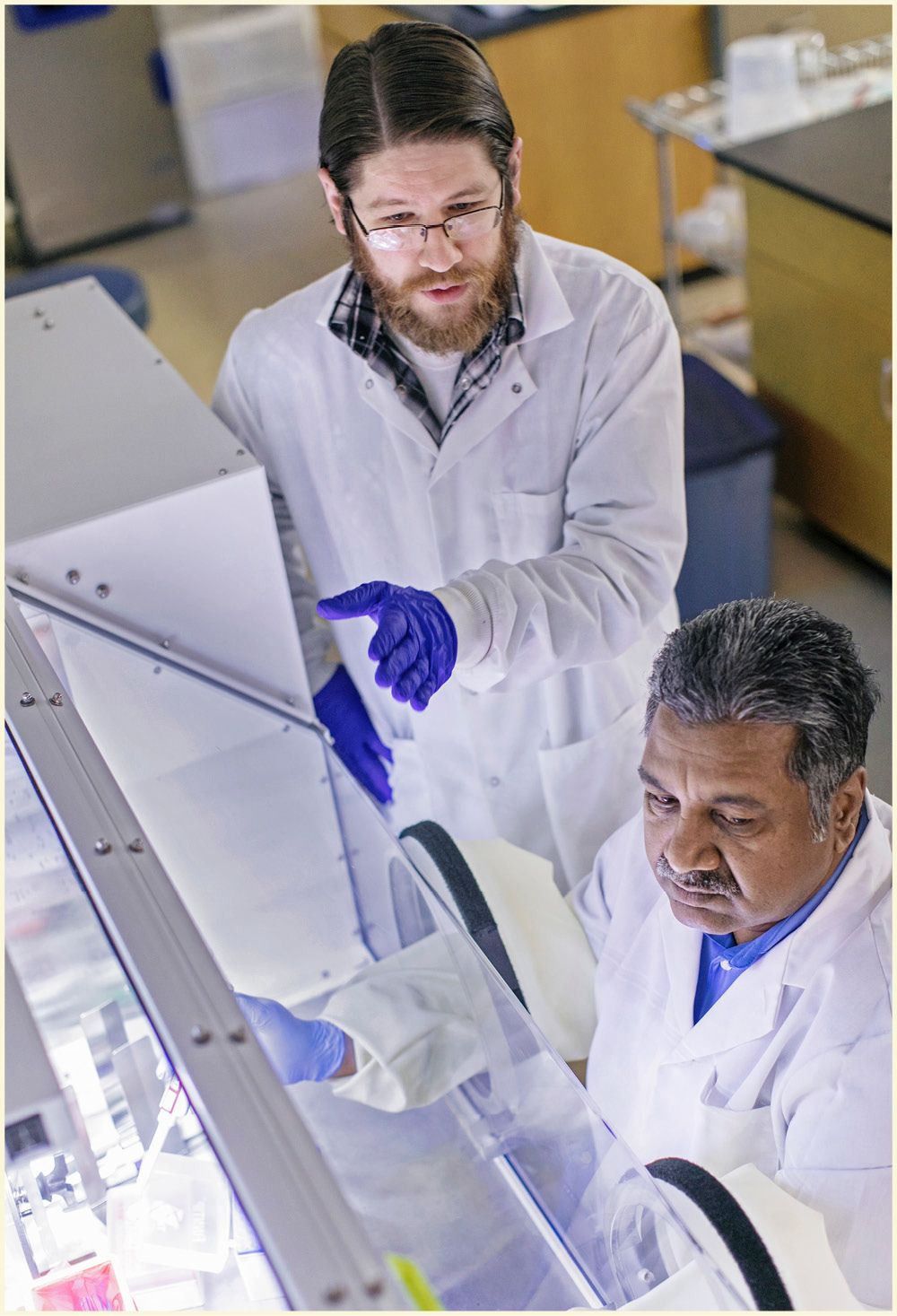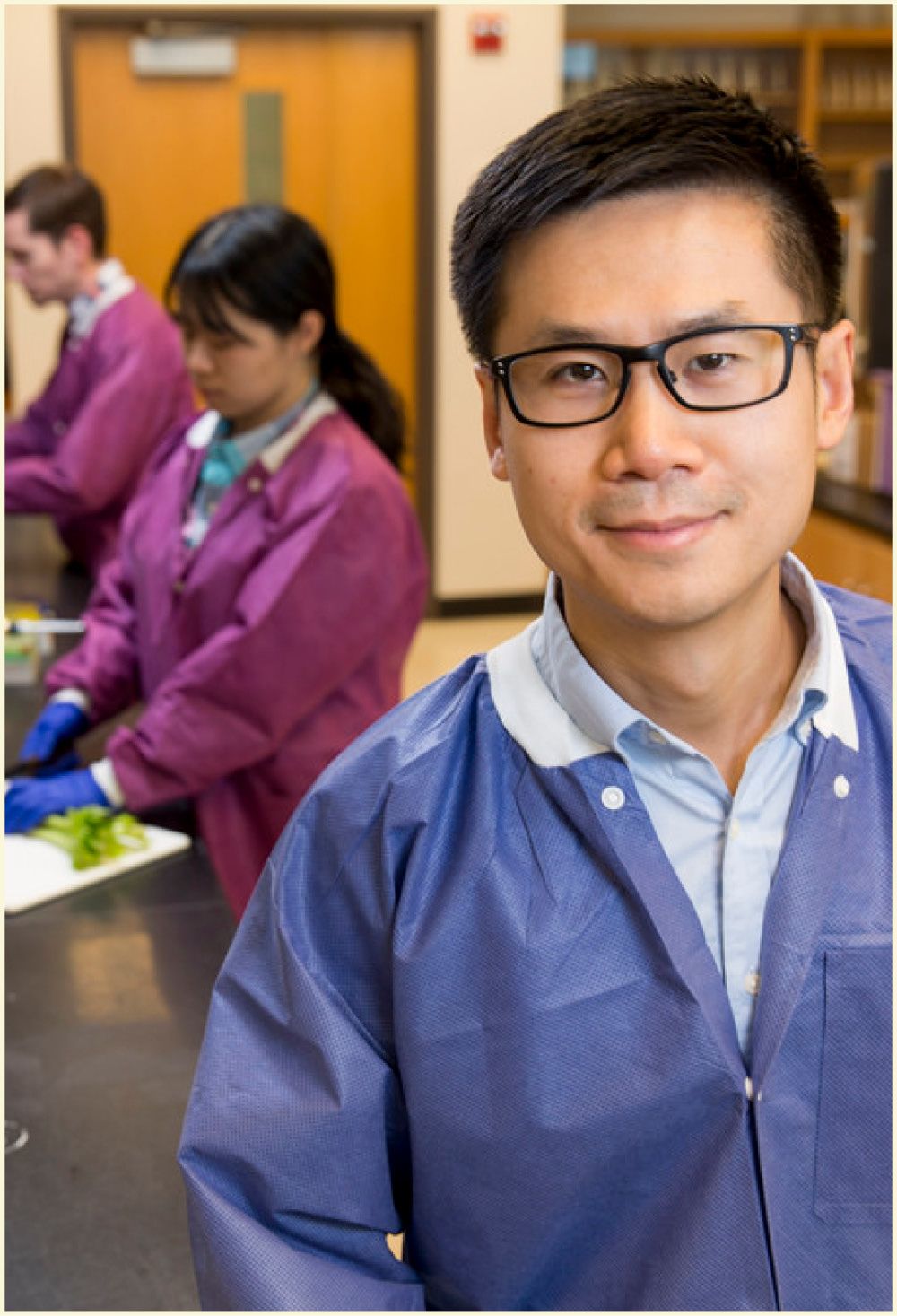 The CAES Office of Research manages
$52.5 million in programs
$33.4 million in competitive federal grant expenditures
$63.3 million in new awards in FY21
41 CAES-initiated formalized international partnerships
119 postdoctoral research associates
921 published journal articles
Fighting Foulbrood
Advancing the world's first
honey bee vaccine
CAES partners with Dalan Animal Health to create the first insect vaccine to aid declining honey bee populations
Vaccines are a proven benefit in the world of animal science. People have vaccinated both pets and livestock for decades.
Now beekeepers will be able to protect their colonies through vaccination. The University of Georgia College of Agricultural and Environmental Sciences (CAES) and Dalan Animal Health have teamed up to advance the world's first honey bee vaccine. The vaccine received a conditional license from the USDA Center for Veterinary Biologics in early January.
"You don't have to look far to know honey bees are having a lot of problems right now. Hives will die unless you intercede with herculean efforts," said Keith Delaplane, professor in the CAES Department of Entomology and director of the UGA Bee Program.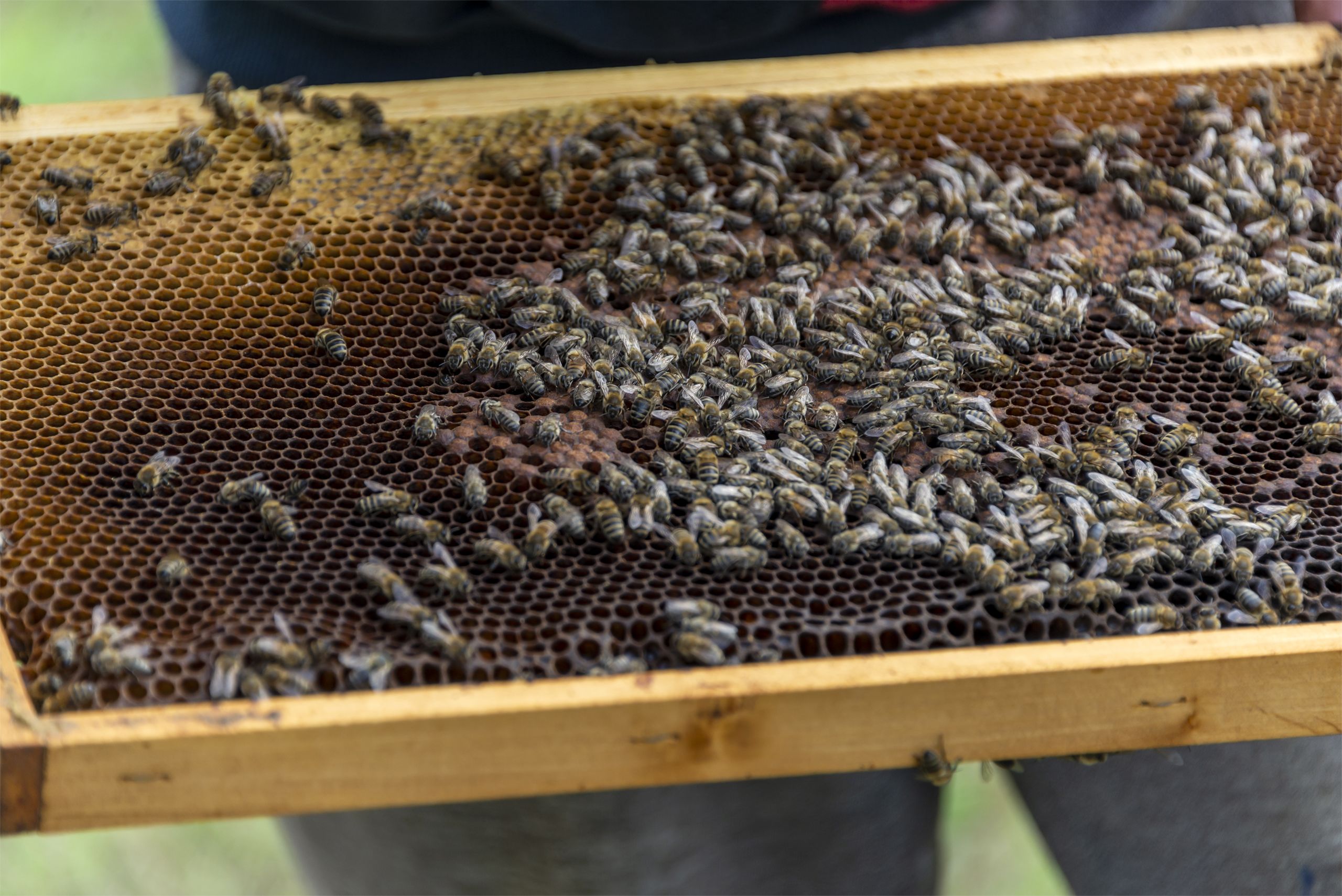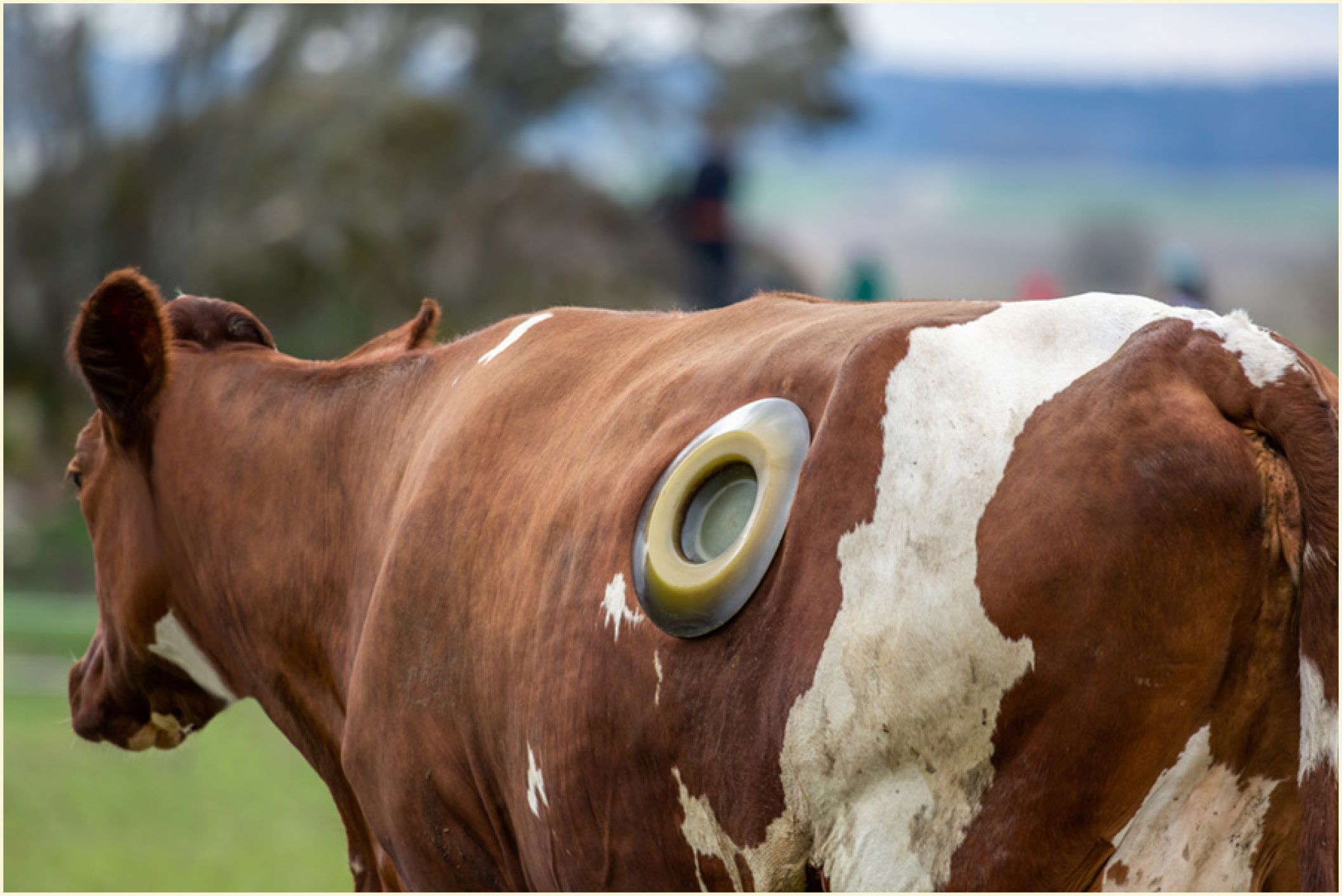 Looking for answers in the cattle microbiome
CAES and Kelly Products partner to mitigate the environmental impact of cattle emissions
Kelly Products CEO Keith Kelly, a CAES agricultural economics graduate, member of the UGA Foundation Board of Trustees and one of the founders of the CAES Rural Scholars Program, has entered a partnership with the college to find ways to harness the ability of the microbial population of the gut to improve beef production efficiency, quality and sustainability.
The digestive process of cattle and other ruminants involves enteric fermentation, in which microbes in the digestive tract decompose and ferment food. A by-product of this process is methane, which the animals emit by belching, accounting for an estimated 15% of greenhouse gases released into the atmosphere.
Data samples from more than 1,500 head of cattle will be analyzed in partnership between UGA and Kelly Products to determine how the relationships between microbes of the digestive tract work and how they impact host animal health, carcass quality and sustainability.
"By linking the gut microbial population with the host cattle genetics, we will be able to focus on breeding cattle that are the most efficient, produce the best quality beef, and have even less impact on the environment by producing less methane," Kelly said.
Researchers from the CAES Department of Animal and Dairy Science involved in the project include Associate Professor Todd Callaway and Assistant Professor Jeferson Lourenco.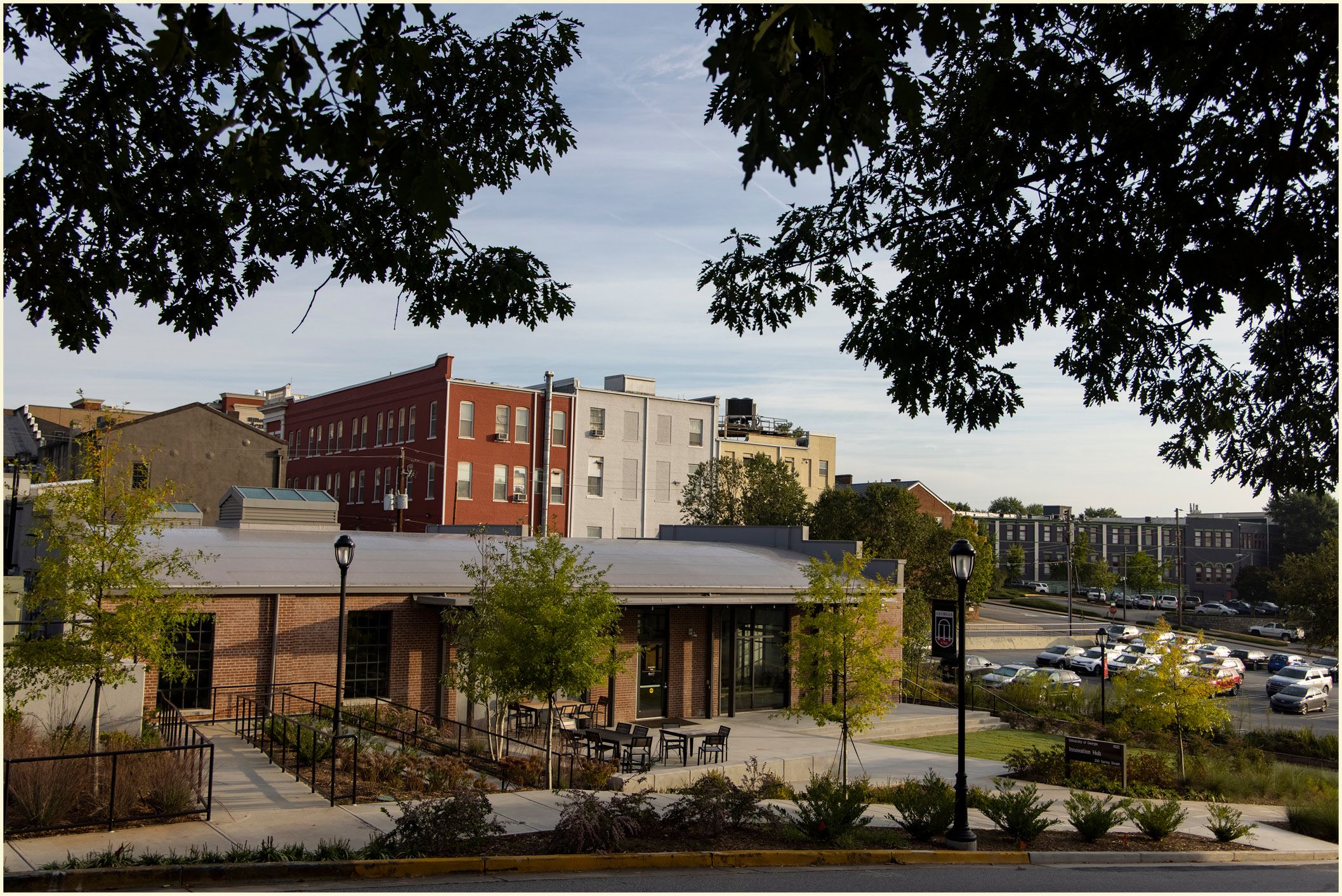 Sustainable agriculture with a Swiss perspective
"Can Tech Save the World?" was the question tackled by attendees at the inaugural Cleantech Symposium, held in spring 2022 at UGA's Innovation District.
Organized by CAES and the Consulate General of Switzerland in Atlanta, along with the UGA Office of Sustainability and the Swiss Business Hub in Atlanta, the event brought together Swiss and American entrepreneurs, plus faculty and students from the CAES community, for conversations about the role of sustainable technology in water management, conservation, biodiversity and agriculture.
CAES supplied the meeting space and recruited students, academic experts and corporate participants from the U.S. The Swiss contingent brought companies from their country and assisted with logistics and agenda planning.
The day-long event featured company presentations, a panel discussion, breakout sessions and a poster competition in which graduate and undergraduate students shared their research projects related to entrepreneurial approaches to sustainable technology.
"Our outstanding partnership with CAES has particularly motivated us to hold the event again this year," said Fabienne Egli, head of public diplomacy and cultural affairs at the Swiss consulate. "It offers an excellent platform for establishing contacts and sharing best practices among entrepreneurs. Last year, the relationships built with sustainability consultants, business developers, and policy makers both during the symposium and after resulted in subsequent opportunities and projects for the participating startups."
Creating a focal point for learning and innovation
Partnerships and entrepreneurial development help CAES maintain its leadership role in agricultural education while encouraging a deeper understanding of the real-world objectives, concerns and opportunities within the industry.
Engagement with industry also builds a dynamic environment to help drive global leadership in research.
"Our goals are to position the college as the go-to research center for the agriculture industry," said Chris Rhodes, CAES director of industry partnerships, "and establish Athens as the leading city in the Southeast for agricultural startups."