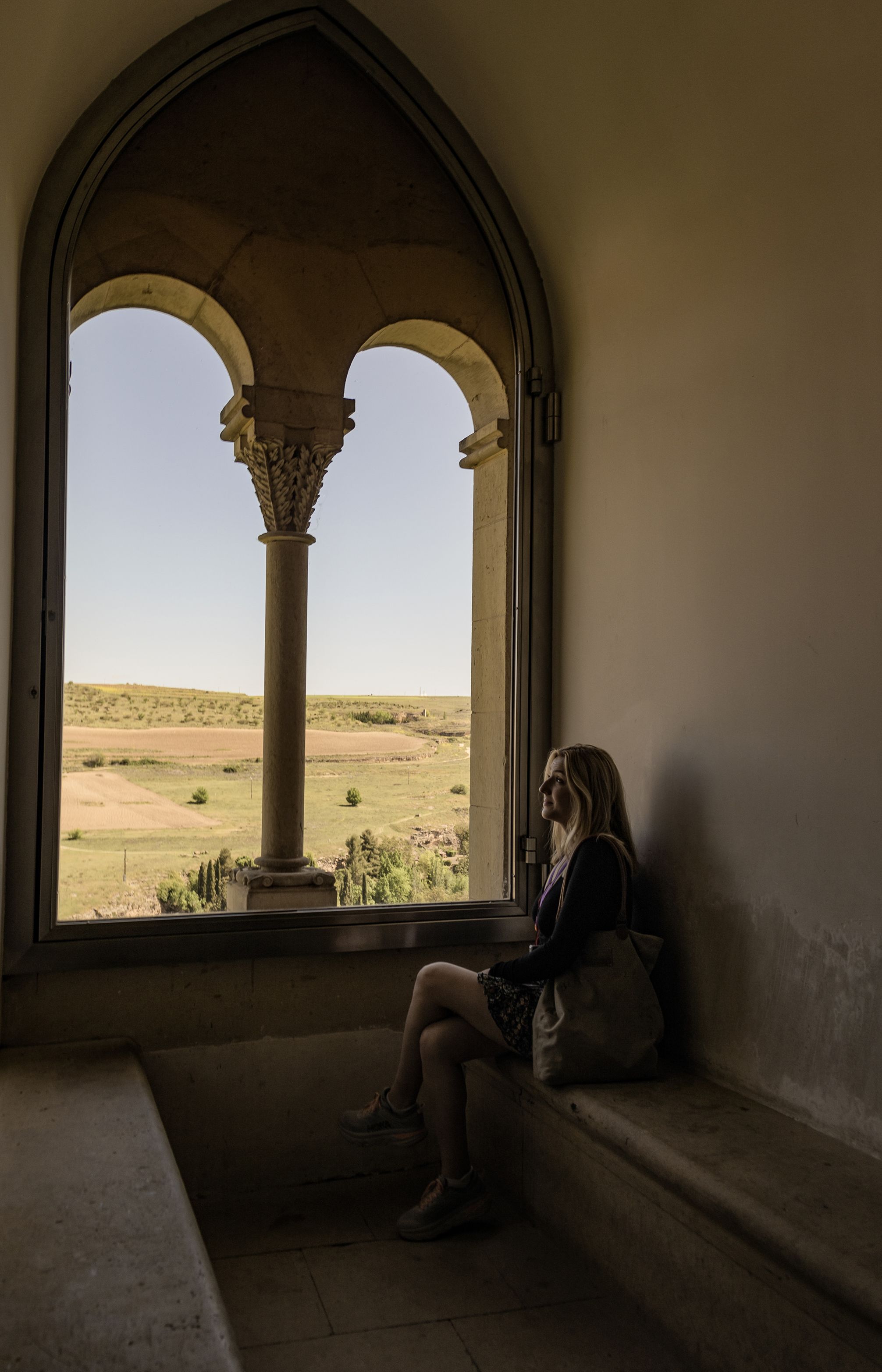 Distance Learning
International agriculture programs broaden student horizons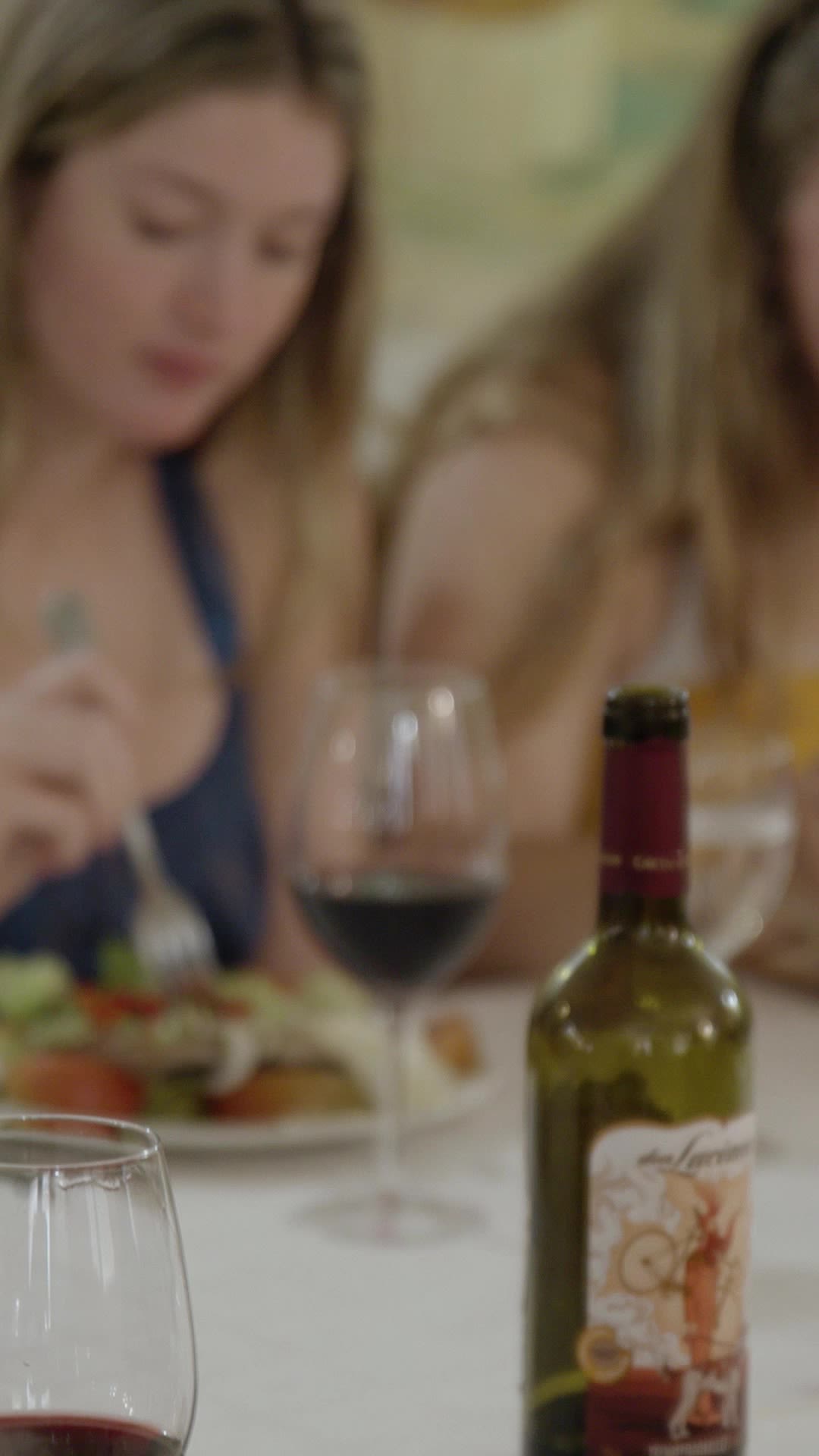 From the time that our ancestors began cultivating food in the Fertile Crescent thousands of years ago, agriculture has been a life-sustaining practice that has enabled early civilizations to evolve into modern societies.
Today, the science behind agriculture and the decisions farmers and leaders make in production and policy affects every aspect of our lives. To illuminate the agricultural practices of other countries and cultures, the University of Georgia's College of Agricultural and Environmental Sciences offers a range of intercultural opportunities to introduce students to the tangible impacts of agricultural and environmental sciences.
Annual, faculty-led international study programs explore topics ranging from food security and sustainability to entomology and evolutionary biology. Popular CAES-led programs, including trips to Greece and Spain, host students from every UGA school and college.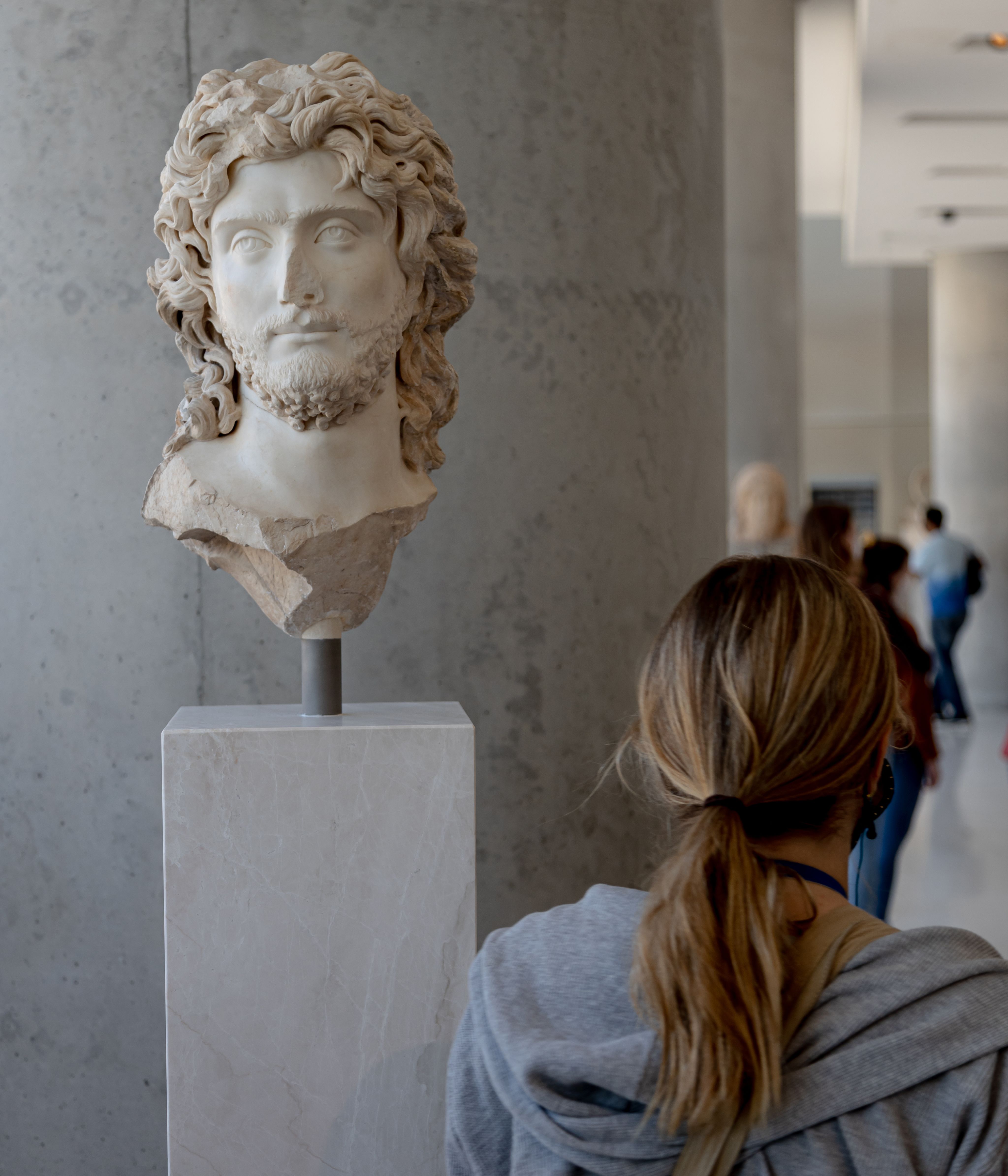 In Madrid, CAES study abroad students toured the latest art exhibit at Palacio de Cristal located within Buen Retiro Park.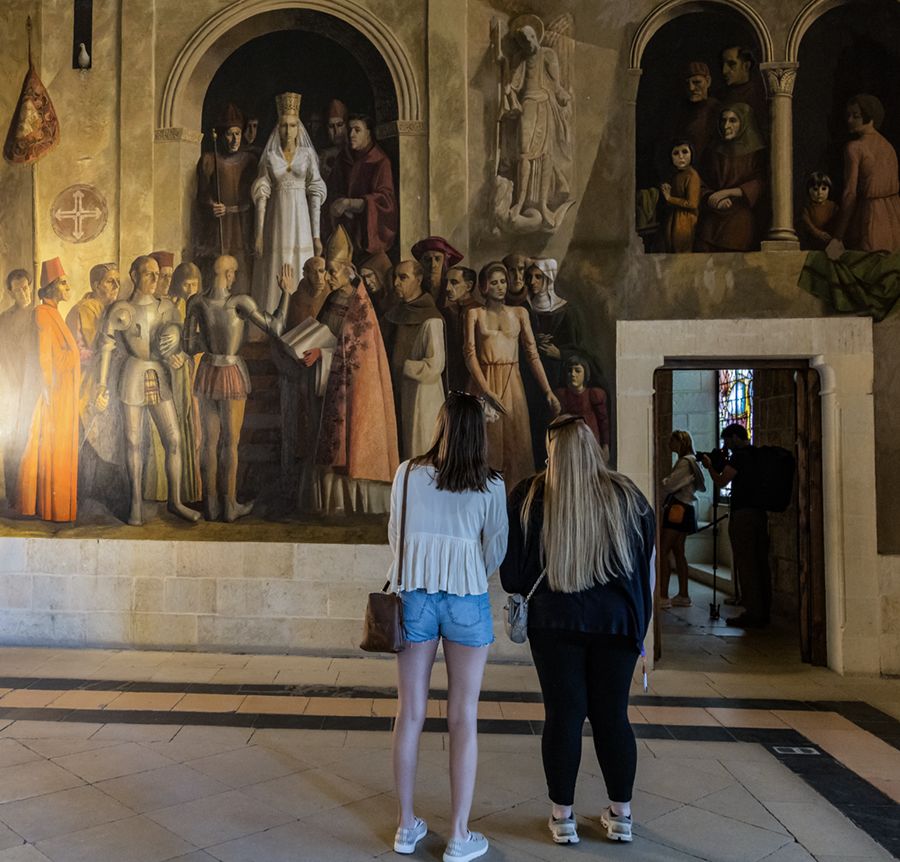 Students visited the Castile and León region of Spain where the medieval Spanish town of Segovia lies.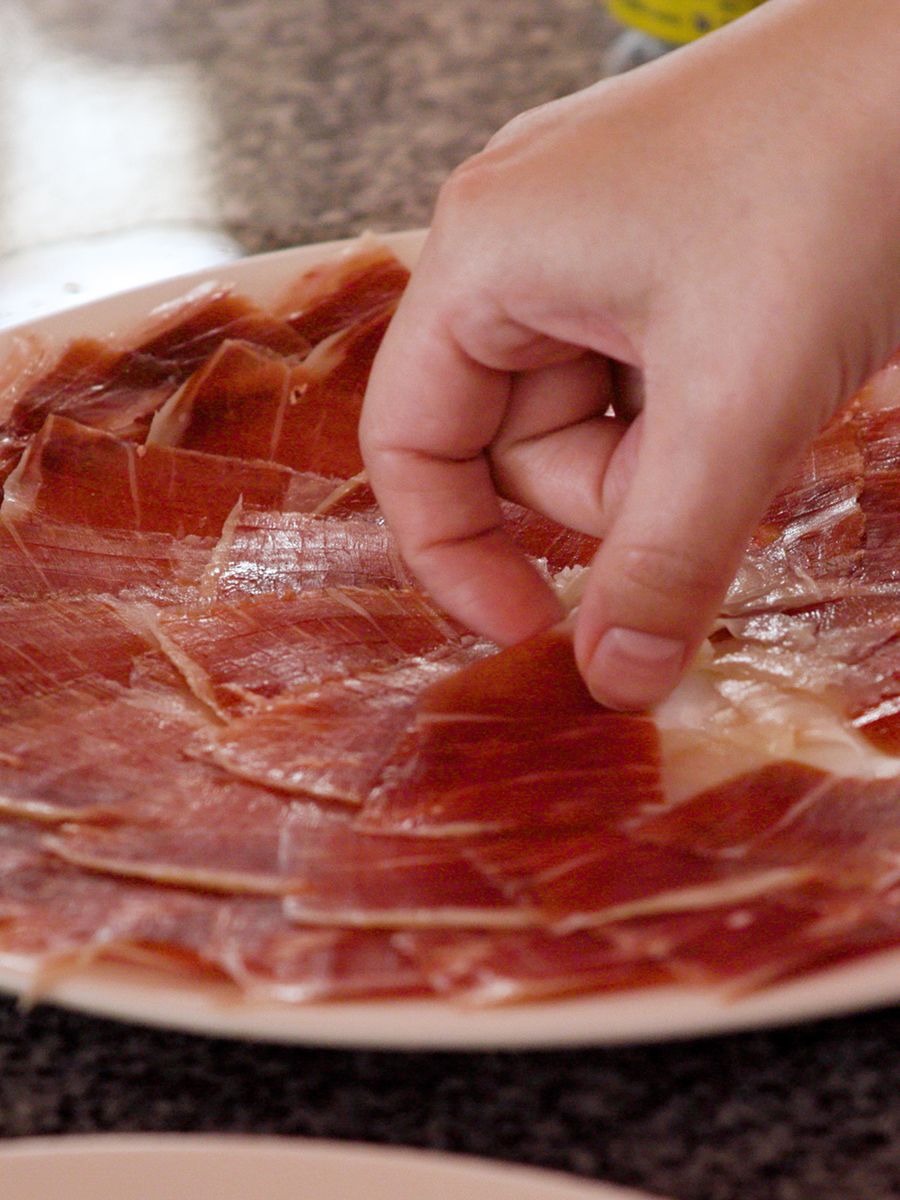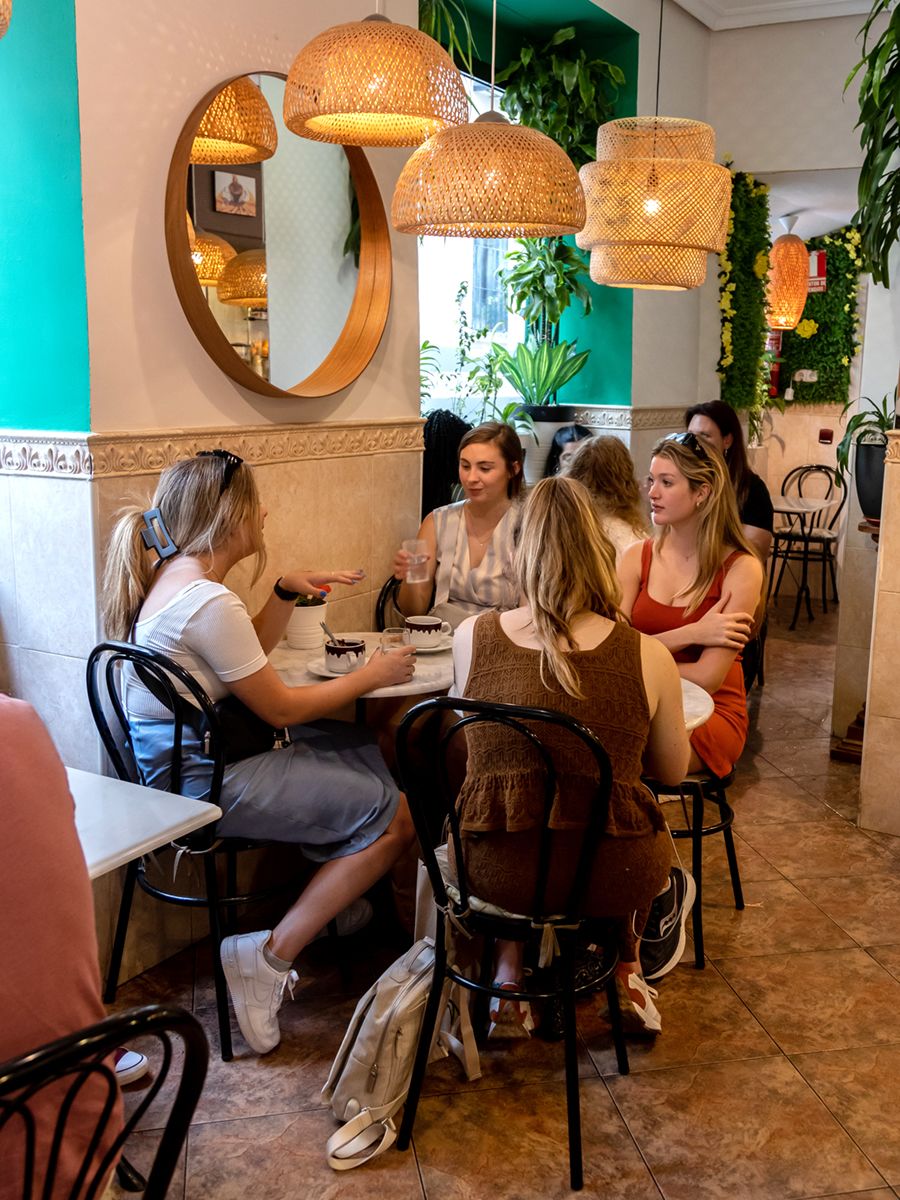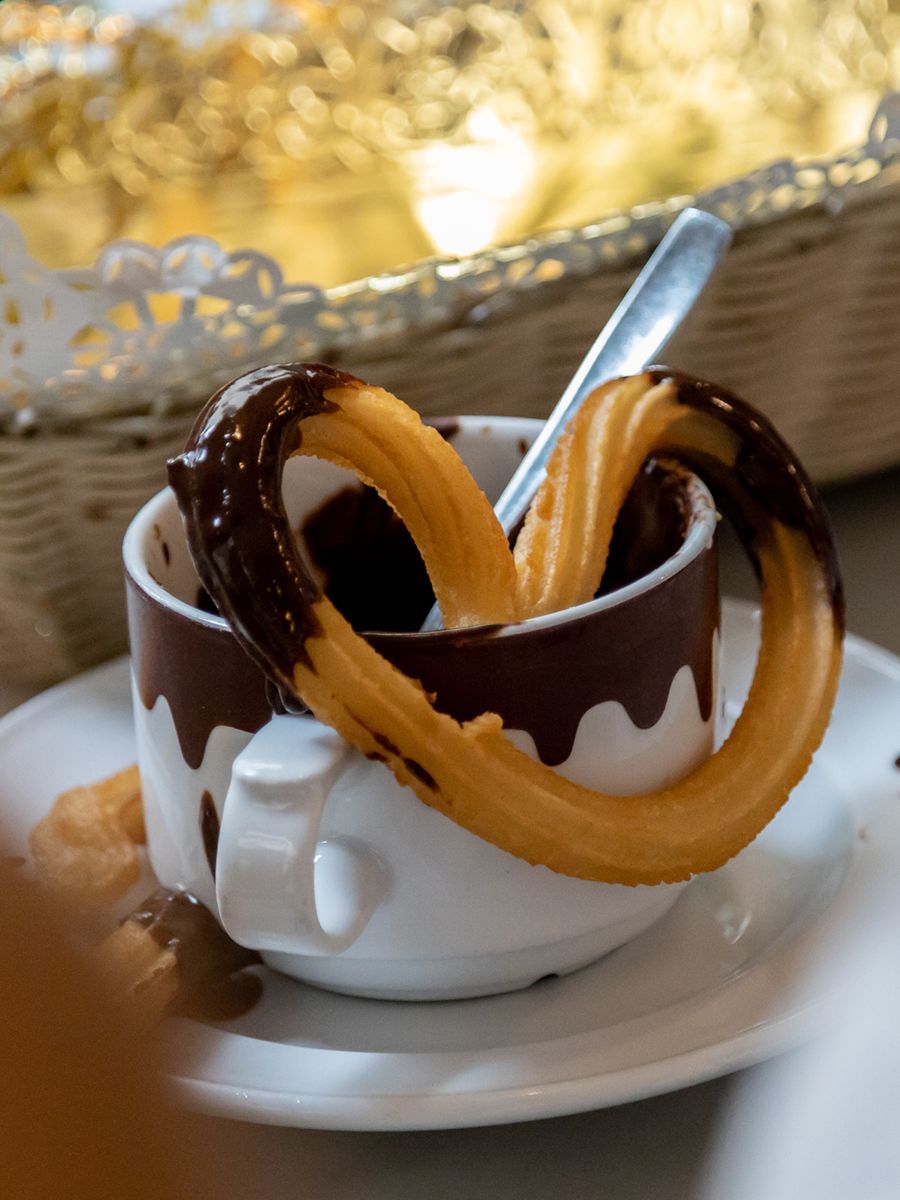 A distinct Spanish flavor
Stepping along the stones that form the winding paths through the historic streets of Segovia, Spain, the thrill of traveling pathways dating back to the late Middle Ages runs along your spine. The gently twisting medieval alleys lead from the 166 arches of the legendary Roman aqueduct up to the imposing Alcázar of Segovia, rising above a steep outcropping of rock to reveal the seemingly untouched countryside of the Spanish region of Castile and León beyond the city's borders.
Segovia is one of several Spanish cities Kari Turner and John Gonzalez visit with students during their summer program, which focuses on modern and traditional Spanish food production and environmental education, with field visits directed by experts in horticulture, viticulture and animal science.
Turner and Gonzalez, both associate professors in the CAES Department of Animal and Dairy Science, designed the program to introduce students from all backgrounds to cultural agricultural practices, partnering with farms and food specialists in southern Spain to create life-changing learning opportunities.
"It was a great opportunity to expose students to what we do as animal and dairy scientists," said Gonzalez, adding that most students in the program last year had majors outside of the agricultural and environmental sciences. "The sites chosen for the program were selected to represent both the major agricultural and culinary practices associated with various regions of Spain. They served as perfect examples of the care, quality and pride the producers of Spain put into their products. For the CAES majors, the visits were excellent for students to see how Spanish food production practices differ from what they learn about U.S. production in classes."
A favorite experience among travelers in the program was a visit to the Jamivi Iberian pork farm in Cordoba. The family-owned and operated farm specializes in producing the coveted Spanish jamón serrano, and the Jamivi family takes great pride in their practice of farming Iberico pigs. The family provided a glimpse into the jamón serrano production they have perfected into an art, drawing admiring customers from around the world. The sustainability-focused facility and farm have a negative carbon footprint, and the Jamivi family advocates for regenerative agricultural practices, using bees to pollinate the oak trees that provide the fatty acorns the Iberico pigs consume. The acorns are prized for imparting a unique flavor to jamón serrano, which is cured in sea salt for three to five years before being brought to market.
Visits to partner farms, including the Cabra Malagueña goat farm, provided firsthand evidence of regenerative farming practices in Europe, a movement that is gaining momentum in the U.S. Students learned firsthand how food inhabits a major role in other cultures. "During this unique program, I had the opportunity to learn more about the modern and traditional food production practices of Spain as well as experience traditional Spanish dishes," explained Avery Kanemasu, a senior biological science major at CAES. "I also found the cyclic process of food production fascinating. Learning about the detailed process of sustainable agriculture, like in cheese production, has provided me with a greater appreciation for the food I eat."
The 15-day tour provided immersive cultural experiences such as an Andalusian horse show, olive oil tastings and cooking classes. "It is clear that this program helped students become very appreciative of the different cultures of the world. For the non-CAES majors, you can witness their appreciation grow for what producers do in an ethically efficient and environmentally friendly manner. One student switched her career path because she wants to travel the world and participate in international agriculture, which I thought was truly amazing," Turner shared.
From the delight of tasting authentic chocolate churros in Madrid to observing how foreign producers approach sustainability at a Spanish poultry plant in Málaga, this program promises to fascinate and leave students with a lingering taste for Spain.
CAES offers a range of intercultural opportunities to introduce students to the tangible impacts of agricultural and environmental sciences.
"It was extremely eye-opening to sit in a classroom in a foreign country with students and teachers who have had experiences entirely unique to mine and learn from them."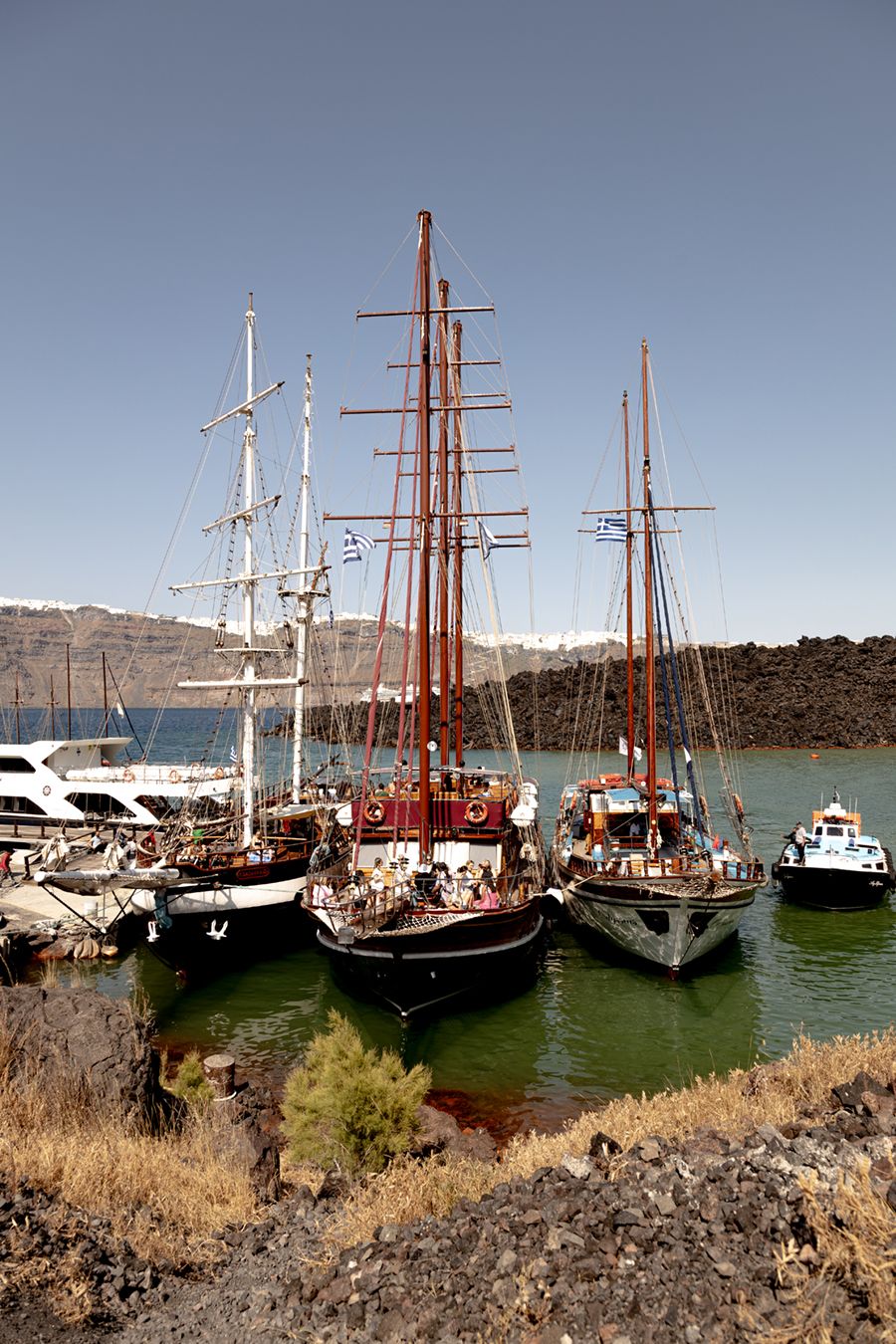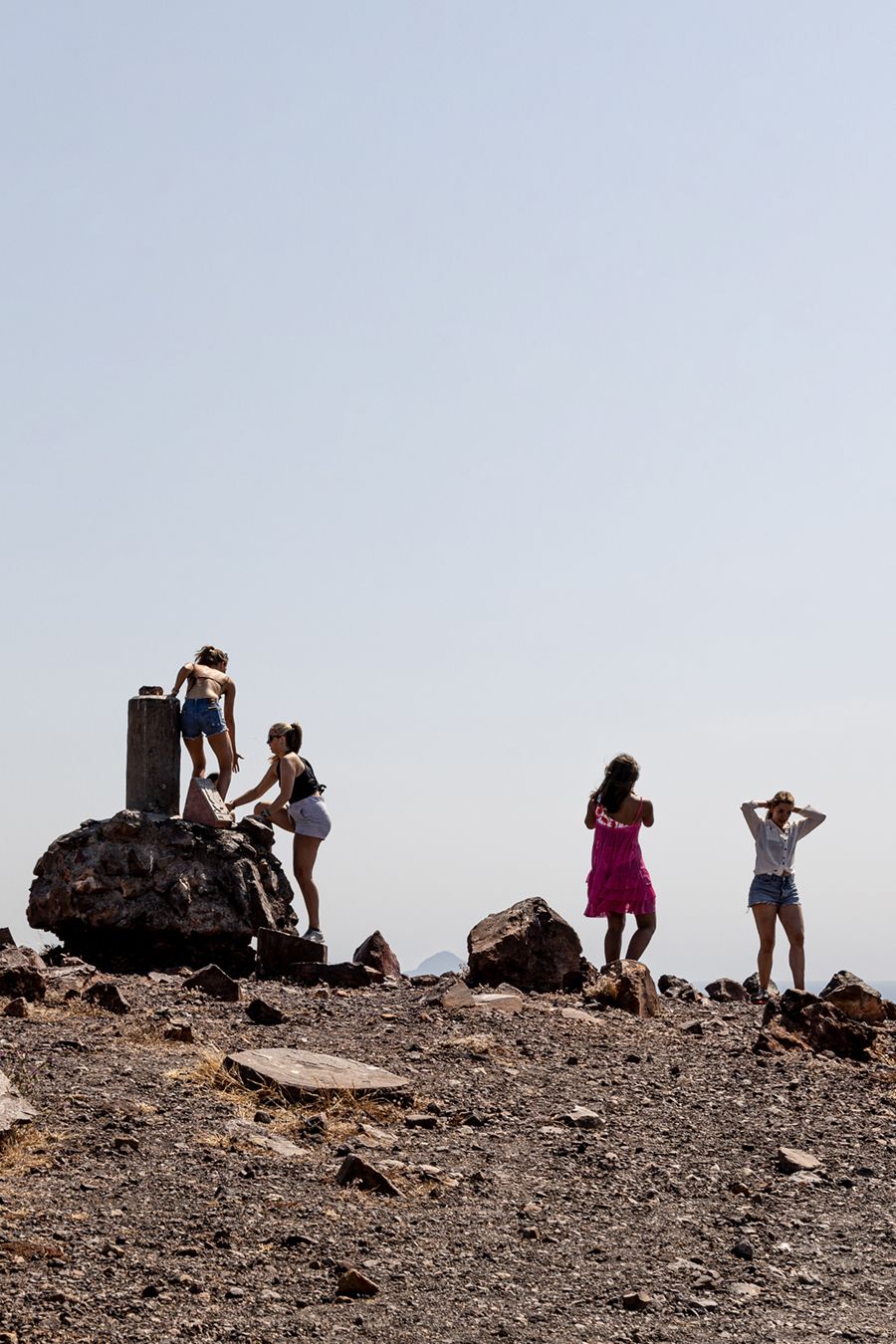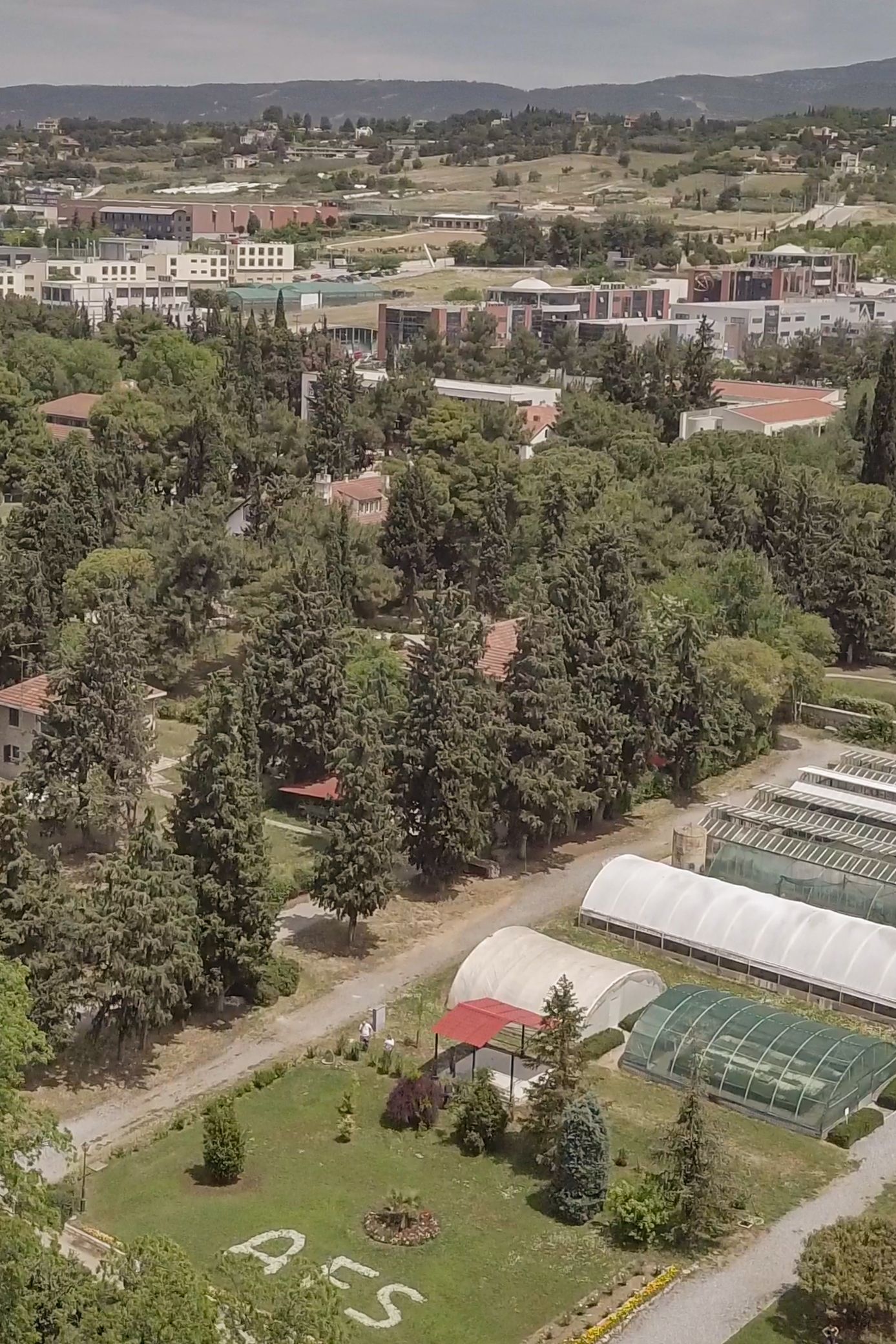 A Hellenic haven
The brilliance of the Aegean Sea, its vibrant, multi-hued blue waves crashing against the towering cliffs of the Greek isles, creates a dramatic picture of a water source that is vital to commerce, business and agriculture for neighboring Mediterranean cities and communities. Students traveling with the study abroad trip through Greece experience this magic firsthand as they immerse themselves in Greek culture and philosophy, culinary styles, agricultural and agritourism practices, ancient history and modern challenges. A collaboration between CAES and the UGA College of Family and Consumer Sciences (FACS), the program touches on diverse topics such as financial planning, agribusiness, hospitality and consumer economics, attracting UGA students from many disciplines.
Born and raised in Greece, program co-leader Effie Antonoudi, a faculty instructor in FACS, curates learning opportunities that give students engaging experiences during their two weeks in the country.
In a program that explores the nuances of the decade-long Greek financial crisis of 2009-2018, students heard from faculty at the Athens University of Economics and Business and attended a class with top economic leaders, including the head of the Economic Analysis and Research Department at the Central Bank of Greece.
For a portion of the trip, students stayed at the American Farm School, situated in farmlands right outside Thessaloniki, Greece's second-largest city.
"It was eye-opening to sit in a classroom in a foreign country with students and teachers who have had experiences unique to mine and learn from them," said Rachel Ann Vanace, an environmental economics and management alumnus.
"Learning about sustainability and environmental concerns that other countries face inspired me to learn more about how countries can work together to promote a greener future."
Lectures from faculty at the American Farm School encompassed agribusiness and agritourism, driving forces of the Greek economy, and the students explored the rural landscape of Thessaloniki on farm and vinicultural tours. Genti Kostandini, co-director of the program, is a graduate of the American Farm School's Perrotis College of Agriculture, Environment and Life Sciences and worked with Perrotis faculty to thoughtfully choose activities and tours.
"The experts the students meet have firsthand experience on how research can be applied not only to the farm to increase productivity, but also to potential value-added agribusiness activities like processing, packaging, marketing and agritourism that can be carried out to increase agricultural profitability and enhance sustainability," Kostandini explained.
In Thessaloniki, UGA students visited the Agios Antonios Women Agri-Cooperative, a women-led organization that invests time and culinary efforts to employ women farmers and share traditional food products with visitors and the surrounding community. UGA students interacted with leaders of the cooperative and sampled traditional handmade recipes such as crisp, feta-filled Perek pie and buttery koulourakia cookies.
"We enjoy welcoming visitors and students from abroad so we can share our customs and traditions from our region to the younger generation," said a member of the cooperative. "With foreign guests, we love comparing cultures to find similarities from around the world. We also love showing people our financial impact. We employ women from the village and support the local economy by buying our raw materials and products from local farming businesses."
Agricultural communication alumnus Sara Beth Massey wrapped up her CAES experience with the 2022 trip.
"Not only did this program open my eyes to international agricultural job opportunities, it also showed me career options within CAES," Massey said. "I believe that everything I learned on this trip will help me tremendously in the future, and all of the knowledge I gained will be very helpful throughout the rest of my life."
World Class
International student exchange programs build connections between classrooms, cultures and curricula
By Allison Salerno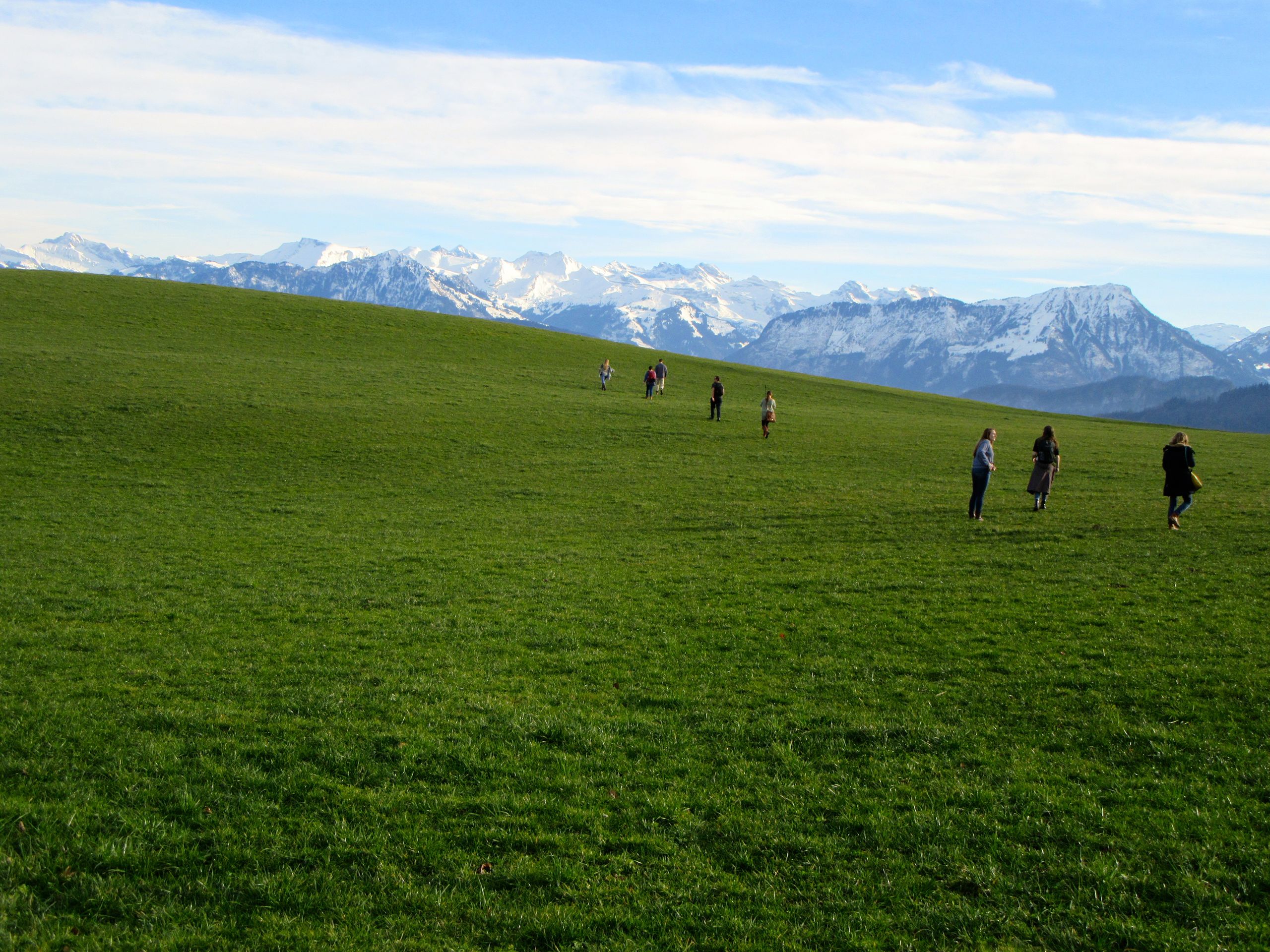 A day hike on the Sonnenberg trail in Luzern, Switzerland, provided CAES students a stunning panoramic view of the Swiss Alps.
A day hike on the Sonnenberg trail in Luzern, Switzerland, provided CAES students a stunning panoramic view of the Swiss Alps.
Living abroad for eight months as an exchange student and traveling solo throughout Europe was more than an academic experience for University of Georgia undergraduate student Lydia Griffin, it was a fundamental shift in perspective.
The agricultural communication major at UGA's College of Agricultural and Environmental Sciences spent a semester at the Universität Hohenheim in Stuttgart, Germany, before traveling to Austria, Switzerland, Italy and Greece in 2022.
"The more you know about the world, the more you know about yourself. I'm not only more enlightened about the world, I am hungry to learn more," said Griffin.
Now a student in the dual master's degree program through CAES and the University of Padova in Italy, Griffin will spend time on both campuses studying crop and soil sciences and sustainable agriculture, with a research focus in soil science and plant breeding. Her long-term goal is to pursue a doctoral degree and become a research scientist.
More than a third of UGA undergraduates study overseas, primarily as part of curriculum-based, faculty-led programs. For undergraduates seeking a more comprehensive experience, the university offers an international exchange program, through which UGA students from various colleges study for a semester at a partner university in another country, taking classes and living as students.
"These longer-term, more immersive experiences provide an excellent opportunity for students to challenge themselves culturally," said Victoria McMaken, coordinator for international programs at CAES. "Although they are studying abroad independently, they don't feel alone, as they have the full support of the host institution."
In turn, UGA hosts international students for a semester in a corresponding college, adding new cultural insights to its undergraduate classrooms at home.
"These exchange students diversify our classrooms," McMaken said. "They provide an international perspective in the classroom here in Athens. Students who don't go on exchanges get the opportunity to interact with people from other cultures."
Griffin had completed the requirements for her bachelor's degree at CAES and wanted to enhance her undergraduate experience to prepare for graduate school.
She earned research stipends and additional scholarships from both UGA and Universität Hohenheim to fund travel and research in Europe to earn an international agriculture certificate through CAES. In her agricultural science classes, she took academically focused field trips. She also studied German in class and spoke it daily. Griffin said her German professors were both generous and flexible, translating along the way.
"I was doing a cultural competency test and keeping a journal. I had a team that was following up with me virtually from UGA," Griffin said. "I had the best experiences and learned so much about myself, the world and languages."
While some American students may be apprehensive about studying and living in a different culture, Griffin found herself looking at her home country from a different perspective while studying in Germany.
"It was nice to talk through those things and form opinions of my own, separate from my family's umbrella," she said. "I also feel like there's a general fear of the world, but that perspective does not live up to reality. It was nice experiencing that firsthand at a young age, not waiting until I'm 40 or 50 to realize that."
The university-wide exchange program at UGA is funded through a tuition-exchange model. UGA students who participate in the exchange program — whether they are from Georgia or out of state — pay in-state tuition to study for a semester overseas at a partner institution. That tuition goes into a fund that pays the tuition for international students from partner institutions who come to study at UGA.
UGA students are not charged tuition or fees at their international campuses and the international students learning at UGA pay whatever tuition they would have paid at their home universities, ensuring that students maintain their normal tuition costs.
Linn Hille-Dahl, an environmental studies major who grew up outside Basel, Switzerland, spent the fall semester at CAES as an exchange student, her first time traveling to the U.S.
Hille-Dahl found the atmosphere at UGA more intense than her home institution of ETH Zurich, a difference she attributed to the higher cost of college tuition in the U.S. versus European institutions.
"The approach to studying and the vibe is quite different compared to back home," Hille-Dahl said. "You're investing so much into your future. People were very friendly but busy."
Josef M. Broder, associate dean for academic affairs at CAES, reinforced that the value of an international education has become increasingly important in today's global environment.
"Our exchange programs give students an opportunity and appreciation of living in other countries and interacting with other students from their exchange partners," Broder said. "These exchange programs give our students a whole new perspective of themselves and the world around them."