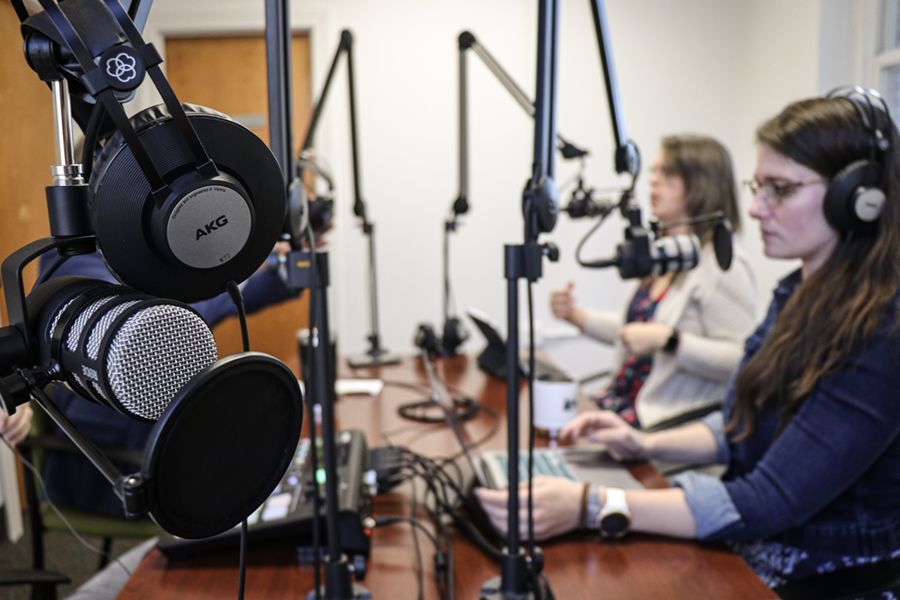 POD PEOPLE
Invasion of the ear snatchers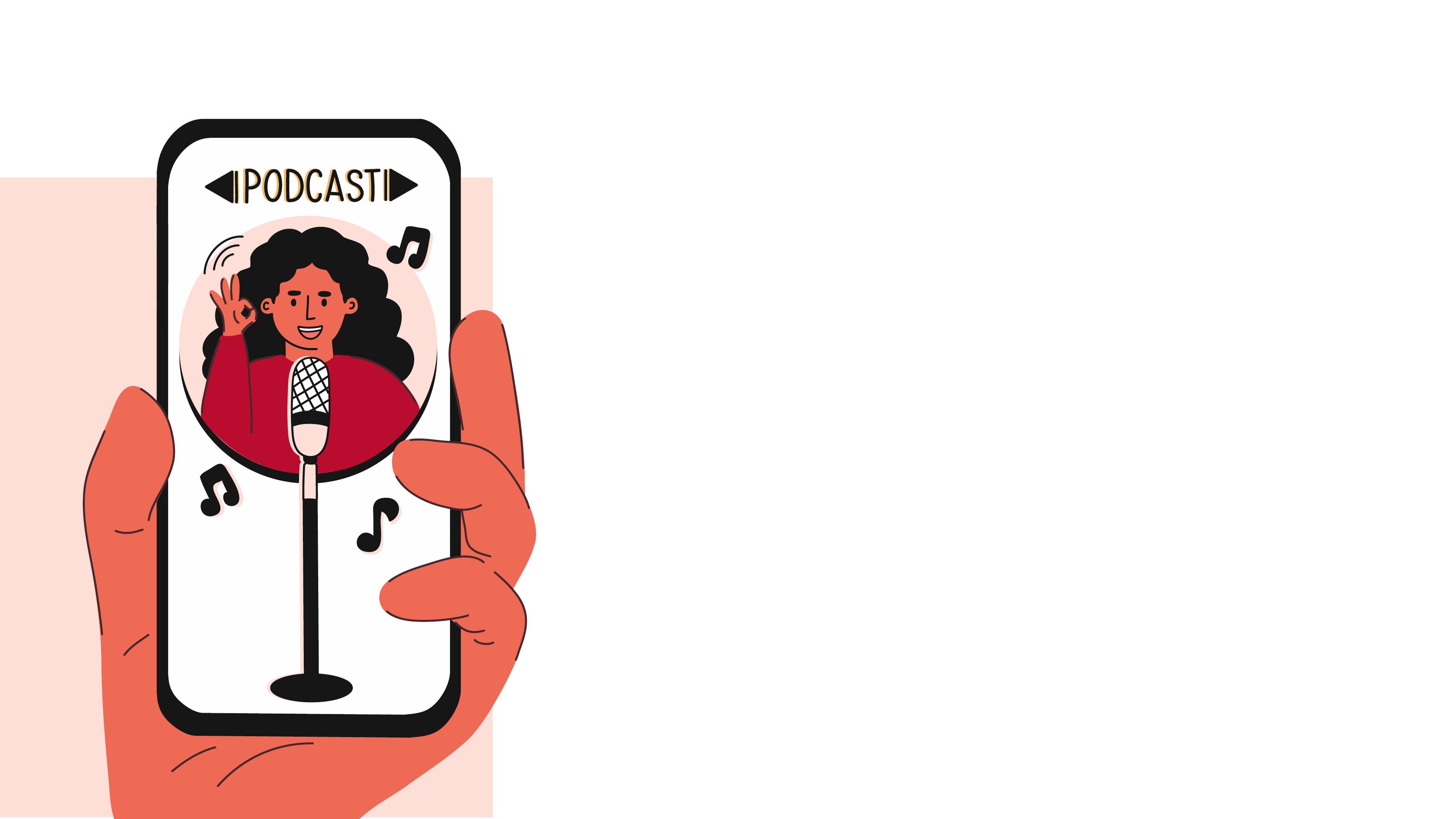 Hosts Emily Davenport and Jordan Powers get down and dirty with the experts on all the ways science and agriculture touch our lives, from what we eat to how we live. Launched by the CAES Office of Marketing and Communications in January 2023, the podcast features original music and sound effects by former Georgia 4-H'er and current UGA student Mason McClintock.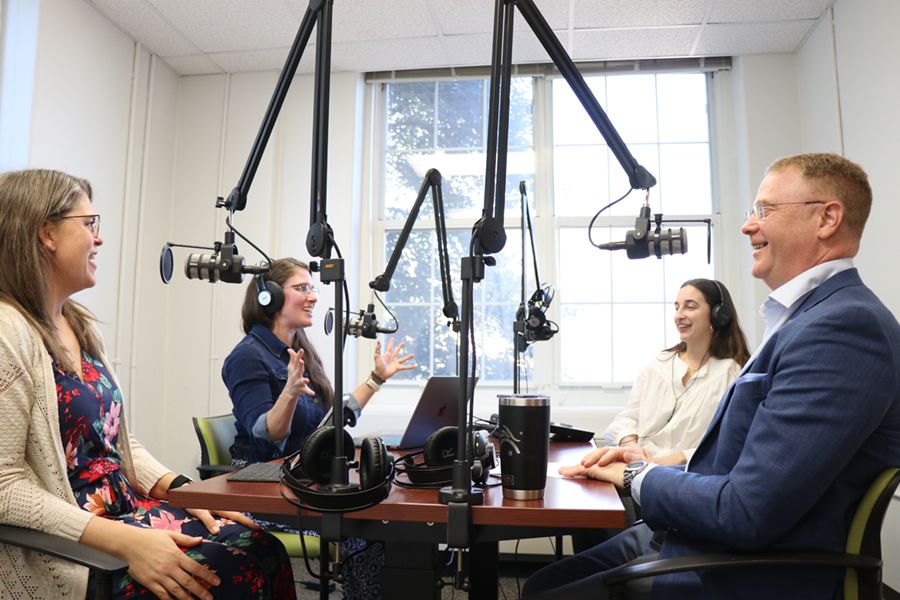 The hosts
Emily Davenport is the digital strategist for CAES. She's a marine biologist turned science communications specialist who is a big fan of sharing fun facts with as many people as possible. As an Enneagram 1, she is a natural reformer who makes sure everything is always in order.
Jordan Powers is the public relations coordinator and a writer for CAES. While this is her first role in higher education after spending most of her career in nonprofit work (including public radio, travel and tourism, and museums), her natural curiosity and knack for asking just one more question help make complex scientific topics accessible to a variety of audiences.
Popular episodes
Transforming medicine with biotechnology: Franklin West, a professor in the CAES Department of Animal and Dairy Science, executive committee member of the UGA Regenerative Bioscience Center (RBC) and leading expert in stem cell biology, shares how RBC researchers are exploring research ranging from stem cell reprogramming to new therapies for traumatic brain injuries and stroke.
Creating a culture of entrepreneurship: FABricate: Chris Rhodes, director of industry partnerships and project-based learning at CAES, joins UGA students Chris Ayers and Jeffery Whitmire to talk about FABricate, an entrepreneurial pitch contest hosted by CAES. Participants work with advisers and mentors to expand their leadership and business skills while developing a new food product or agricultural, environmental or sustainable business.
Serving up the facts: food science and safety: Manpreet Singh, professor and head of the CAES Department of Food Science and Technology, debunks some common food safety misconceptions and explores the local, national and international impact of the department.
Find these episodes and more at cultivatingcuriosity.caes.uga.edu or your favorite podcast platform.
All About the Pod
All about the Pod, presented by the UGA Peanut Team, is a podcast for peanut producers, industry partners and anyone interested in learning about science-backed peanut production. All About the Pod seeks to educate others about up-to-date problems CAES and UGA Extension researchers see in the peanut field. The podcast is hosted by Macie Wheeler and features Extension agents and specialists, research faculty, graduate students, industry allies and growers.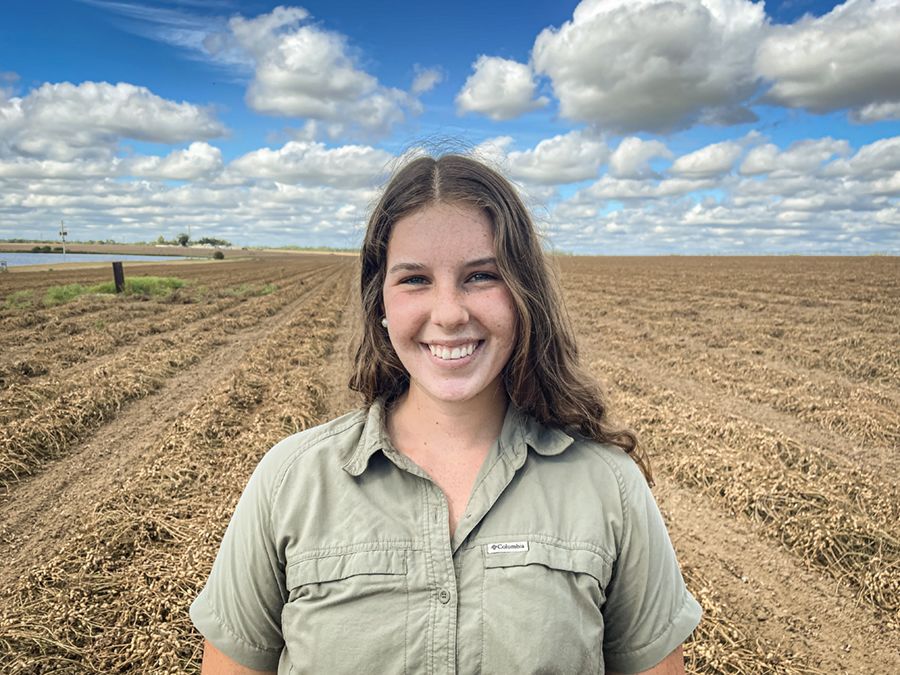 The host
Macie Wheeler, a graduate research assistant in the CAES Department of Crop and Soil Sciences, pursued – and received – a communication of research and scholarship grant to kickstart her dream of starting a podcast to share peanut-related news and information with a broader audience.
Popular episodes

Meet the Peanut Team: Wheeler sits down with UGA Peanut Team members Scott Monfort, Mark Abney, Glendon Harris, Eric Prostko and Bob Kemerait for an update on what they have seen this year and what is projected for the next. Topics include the U.S. Environmental Protection Agency Endangered Species Act, variety trials and herbicide products.
Grade and yield decline: Wheeler, Monfort, Abney and Kemerait discuss the factors that influenced grade and yield declines in the 2022 harvest.
Variety rundown: Wheeler talks with Monfort, Nino Brown and Corley Holbrook about peanut variety performance in 2022 and which new varieties are coming down the pipeline.
Find these episodes and more at linktr.ee/allaboutthepod or your favorite podcast platform.
Two Agents & the FACS
With a goal of promoting healthy living for all, the Two Agents and the FACS podcast provides reliable and research-based information through friendly discussions with Family and Consumer Sciences Extension agents. Hosts Leslie Weaver Thomas and Carrie Vanderver drop new episodes the second and fourth Monday of each month and cover issues related to family, food, health, money and home.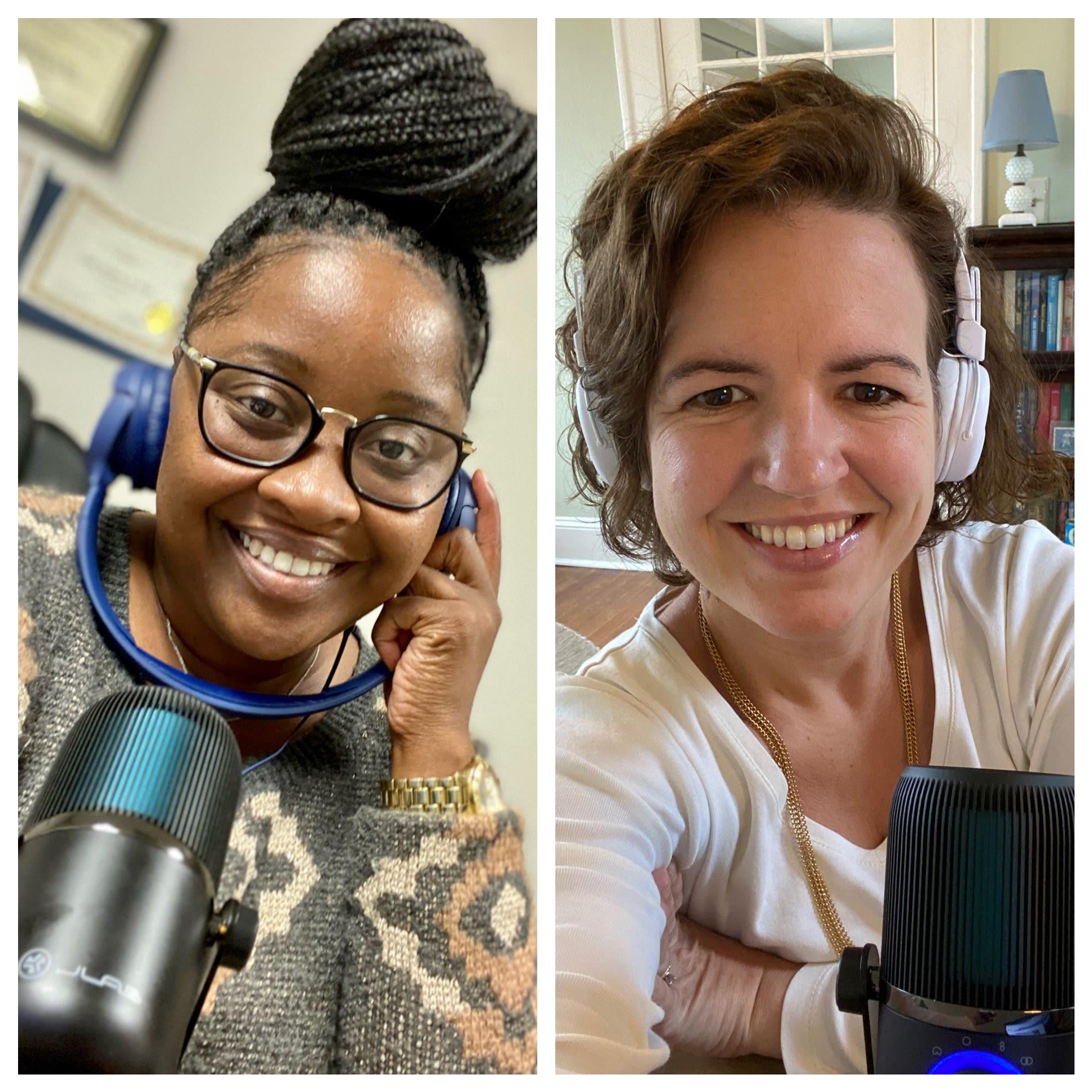 The hosts
Leslie Weaver Thomas is a Chatham County FACS and Expanded Food and Nutrition Education Program (EFNEP) Extension agent. In addition to her work with EFNEP, Thomas works in Chatham County with local agencies to share about healthy living and wellness.
Carrie Vanderver is a FACS agent and Ware County Extension coordinator. Her programming emphases are chronic disease prevention with a focus on physical activity, financial wellness and nutrition.
Popular episodes
My children are grown-ups: Thomas and Vanderver discuss the boomerang generation, getting along with adult children, and ELEVATE, a skills-based, evidence-informed program that helps couples create, improve and sustain healthy relationships.
The sweet life: In this episode, the hosts cover better alternatives for sweet-tooth cravings, aging well, and UGA resources for homeowners and renters.
Happy National Nutrition Month: Vanderver talks about eating nutritiously while eating out and Thomas interviews her rockstar program assistants about the UGA Expanded Food And Nutrition Education Program, or EFNEP.
Find these episodes and more at anchor.fm/2agentsthefacs or your favorite podcast platform.