A Sense of Place
CAES Dean and Director Nick T. Place offers his perspective on the future of the college's land-grant mission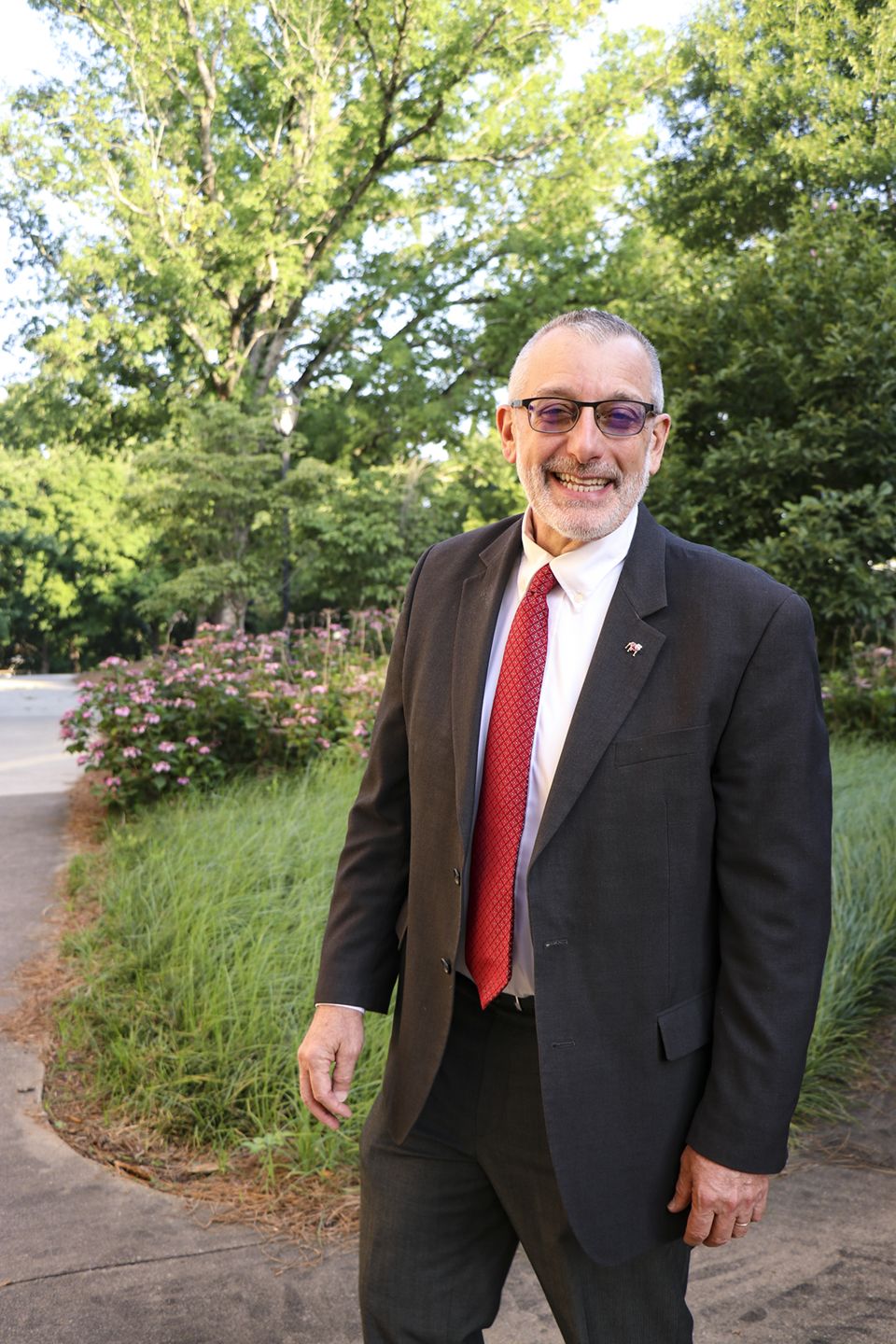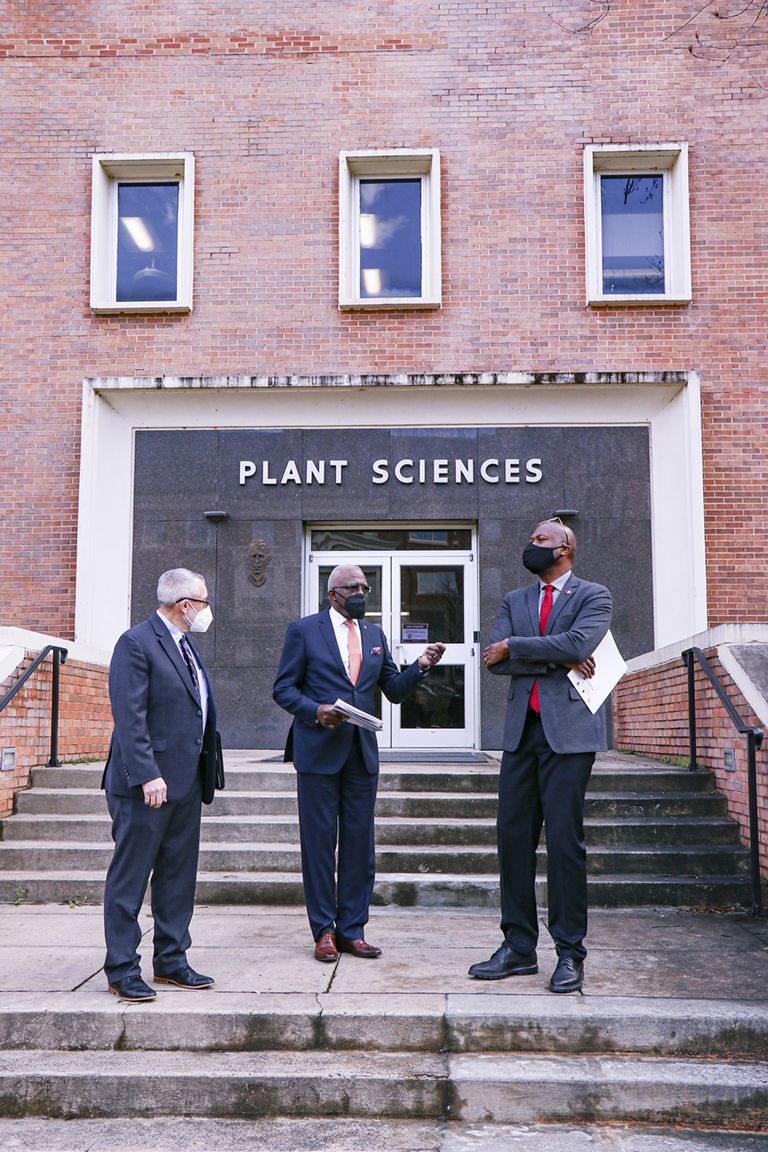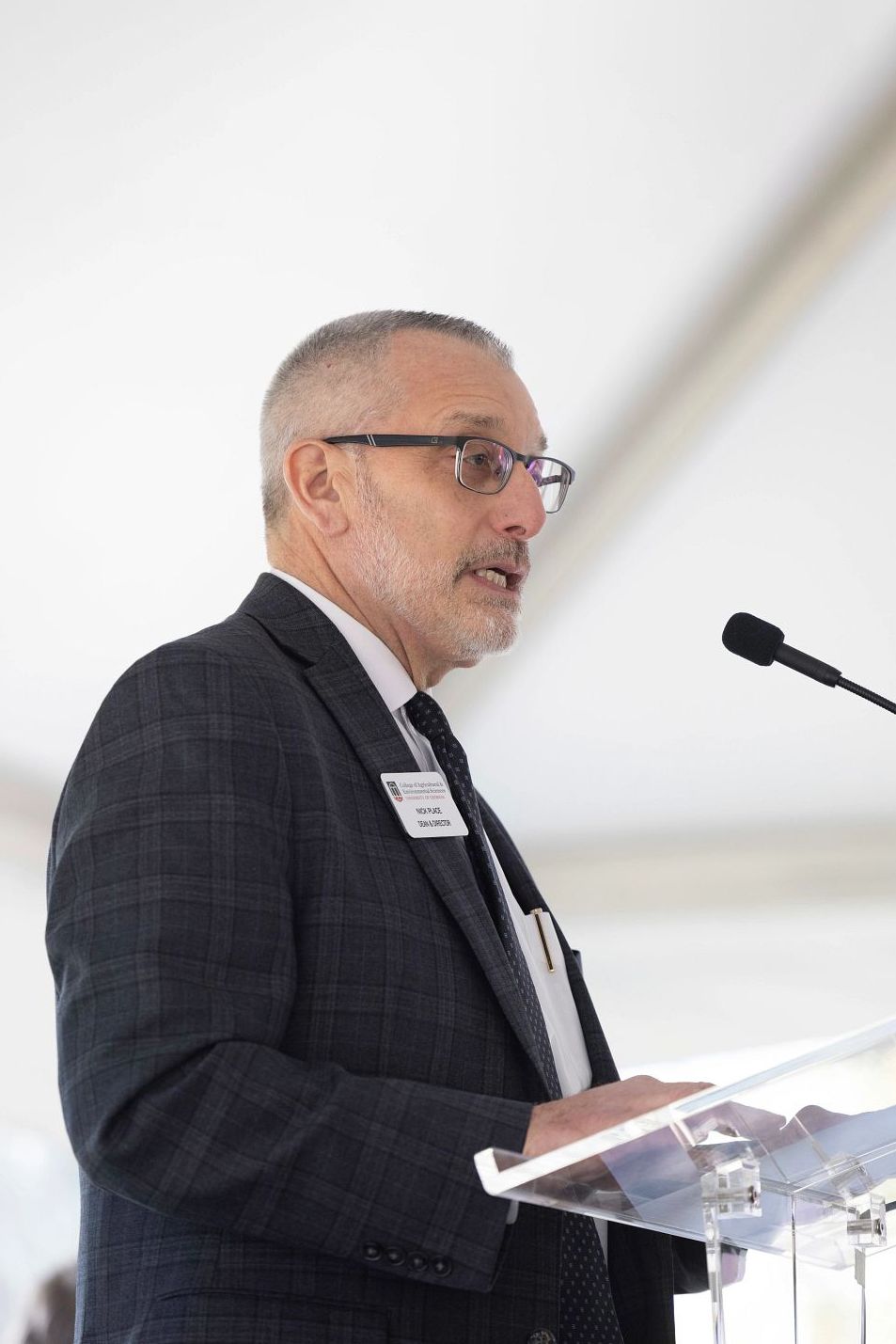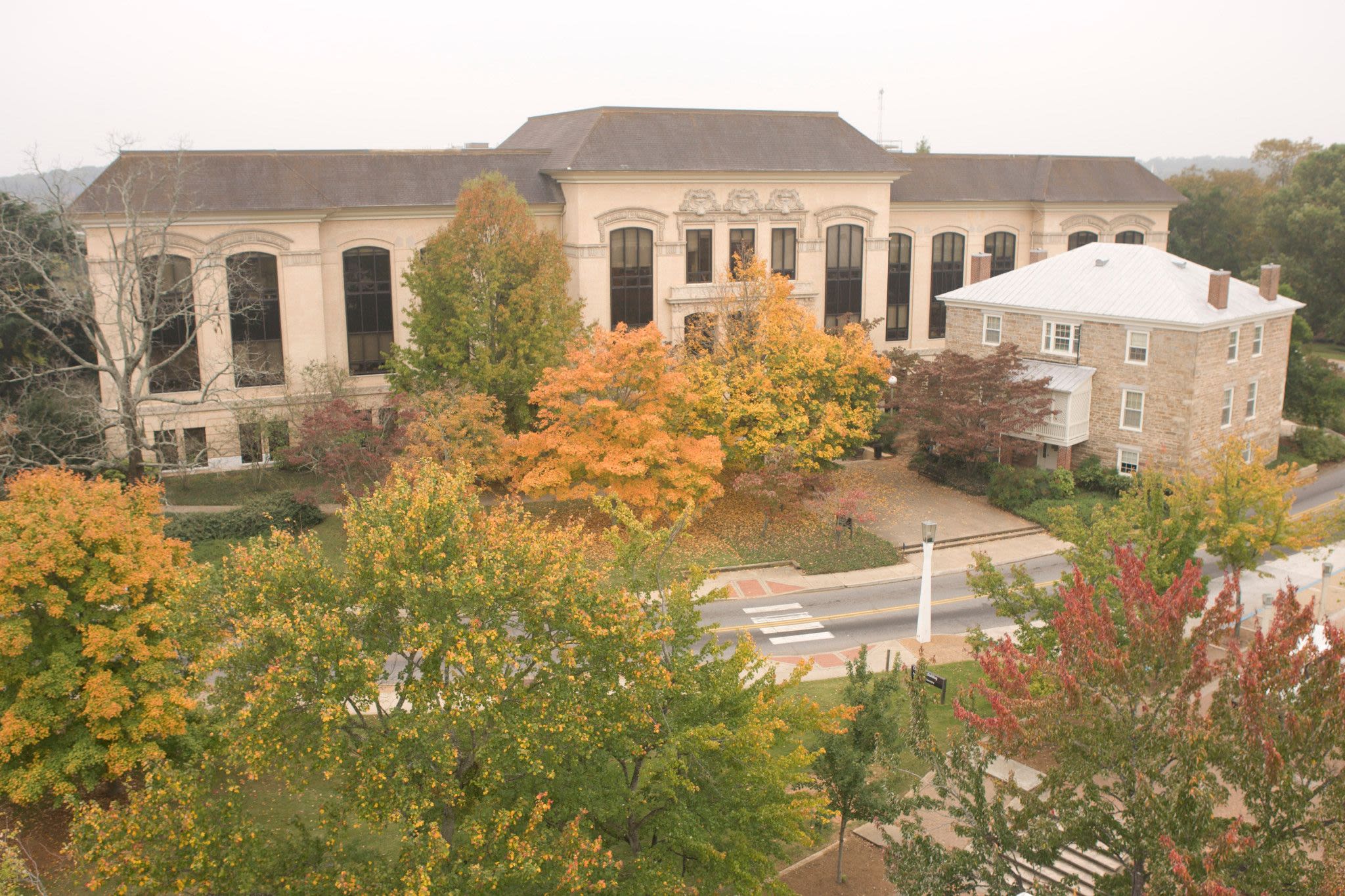 In January 2021, fresh out of a nine-year tenure as director of the Florida Cooperative Extension Service at the University of Florida, Nick T. Place arrived in Athens, Georgia, excited to trade in his orange and blue for the University of Georgia's red and black.
Over the last year and a half, he's led the College of Agricultural and Environmental Sciences, an organization with more than 2,500 faculty and staff across the state of Georgia and nearly 2,000 students enrolled in programs on UGA campuses in Athens, Griffin and Tifton.
Agriculture has changed tremendously in your lifetime — what excites you about how CAES is a part of that change?
I grew up on a dairy farm in Pennsylvania in the 1970s, so the size and scale of production has shifted dramatically. With that, efficiency and profit margins have changed as well.
At CAES, we are working to advance critical technologies through integrative precision agriculture, plant sciences, food science, and many other disciplines. Beyond production agriculture, CAES is moving into new areas like regenerative bioscience, which allows researchers to bring together animal science and human biology to find cures for diseases like Parkinson's, heart disease and other conditions that currently have no cure. At CAES, the work we are doing is making a meaningful difference in the world around us.
Training the next generation is a critical part of what we do to ensure a secure future for agriculture and the environment. CAES places significant emphasis on experiential learning — how do you think this impacts the student experience?
College was the time when agriculture became a science to me. As an undergrad in soil science courses, we examined soil structures, how water and fertilizer affect growth, and other soil-related questions I had never even considered. I started to see that agriculture was more than just "the way it had always been done."
This is why experiential learning is so important for our students – we are graduating career-ready students who have experience before even taking their first job. Experiential learning gives students the opportunity to take risks and safely make mistakes, which better equips them to handle challenges post-graduation and in their careers.
CAES is also committed to innovation in research. What is one area where you're excited to make progress?
There really are numerous incredible things going on inside CAES, with some of the best and brightest faculty in the world. We're working on research and outreach that moves the needle forward in agriculture and the environment.
Integrative precision agriculture is an incredible example of collaboration among disciplines to solve big problems in agriculture and the environment. At UGA, we have experts in not only plant and animal sciences, but also engineering, computer sciences and data management. Food production must increase nearly 70% by 2050, so our ability to accomplish that goal is of utmost importance. Our faculty members are working diligently to discover creative, data-driven answers that support producer success and societal health. From planting methods to harvesting technology and animal production to product packaging, CAES is innovating for a future with a higher global population that demands equitable access to safe, healthy foods.
How do you feel that your experience in Extension, both at University of Florida and elsewhere, has equipped you to lead an organization like CAES?
My background has really been one where I started as an Extension agent and worked at various levels over the years. I spent time working in agricultural sales, I have farming experience, I've worked with Extension internationally in Poland — I've had some really incredible opportunities to see agriculture and the environment from multiple perspectives. Every single opportunity prepared me for the next one. I've always been able to take what I learned in one position and build on those experiences.
Specifically, I think my understanding of the scope of the land-grant mission has been critical in my work at CAES. It's helped me have a more well-rounded decision-making process because I'm able to consider how decisions will affect all of our stakeholders: students, faculty, staff and citizens of the state of Georgia. Land-grant universities are intended to be stewards of public trust and agents of public good — that's my goal in leading CAES.
Making an Impact
The University of Georgia College of Agricultural and Environmental Sciences generated an economic impact of $686.3 million in Georgia in 2021, the third-highest of any college or unit at UGA, which set a record with an annual overall economic impact of $7.4 billion in 2021. Divided among teaching ($241.3 million), research ($182.3 million) and outreach ($262.6 million) according to a recent university-wide report, CAES' economic impact was at its highest level since the university began publishing a report in 2015, said CAES economist Michael Adjemian, who authored the report.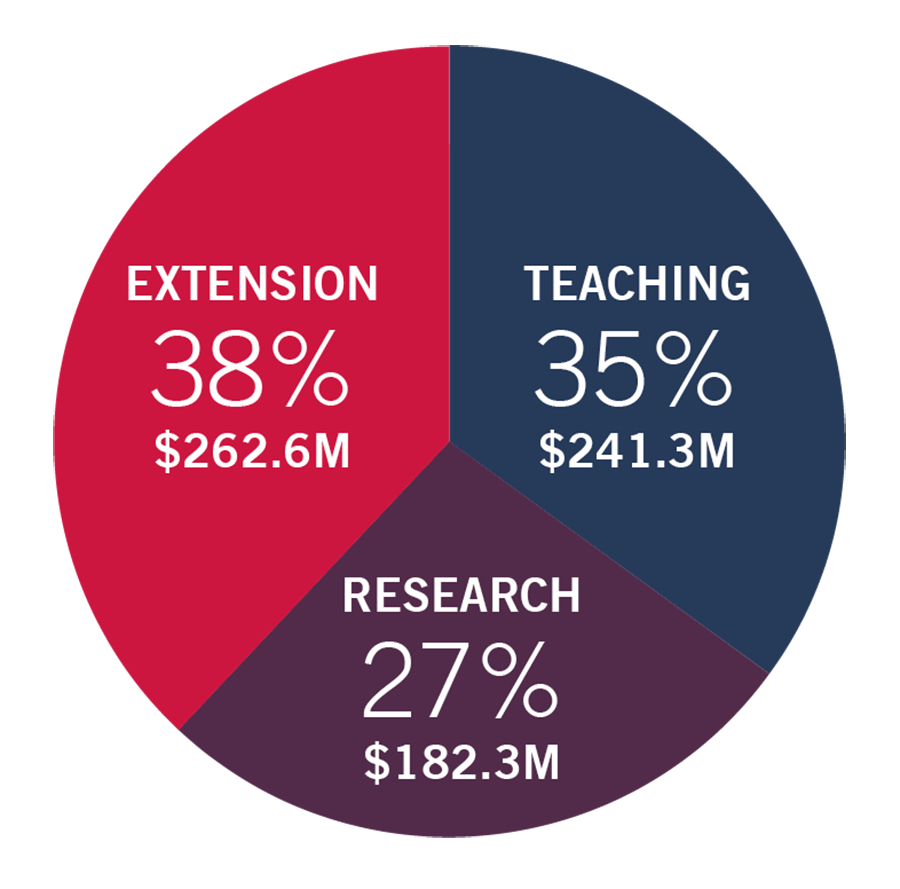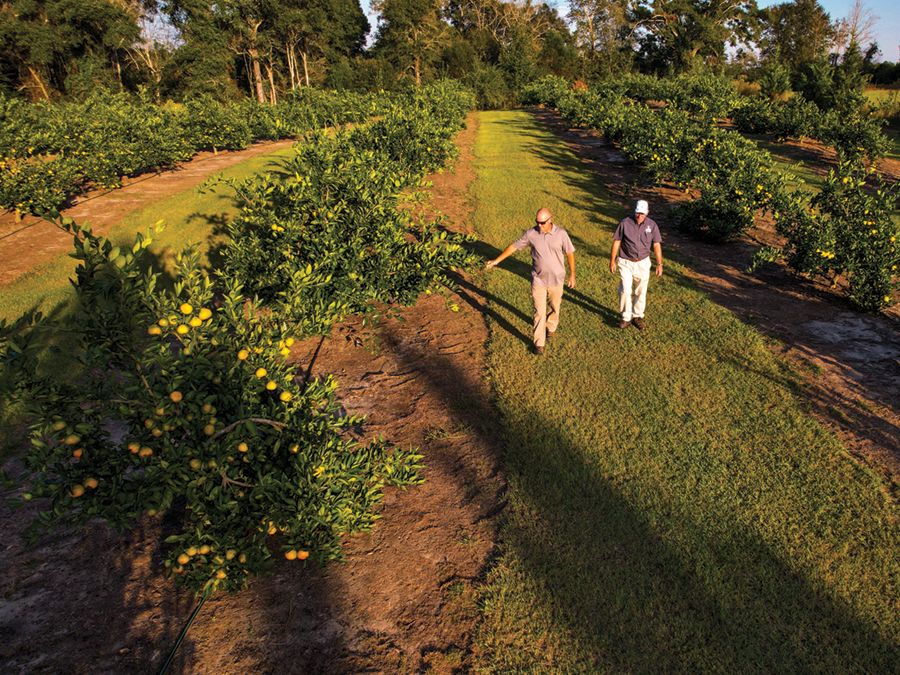 Public Service
UGA Cooperative Extension agents provide research-based information to Georgians through science-based programs and educational opportunities in agriculture, the environment, family well-being, and 4-H youth development and leadership. In FY 2021, Extension's reach included partnered initiatives to provide vaccine education; offer health, wellness and financial security programs; and address supply chain issues by connecting producers with consumers.
| | | |
| --- | --- | --- |
| 159 | 1.2 Million | 97,000+ |
| Counties served | In-person contacts across Georgia | Youth served by Georgia 4-H |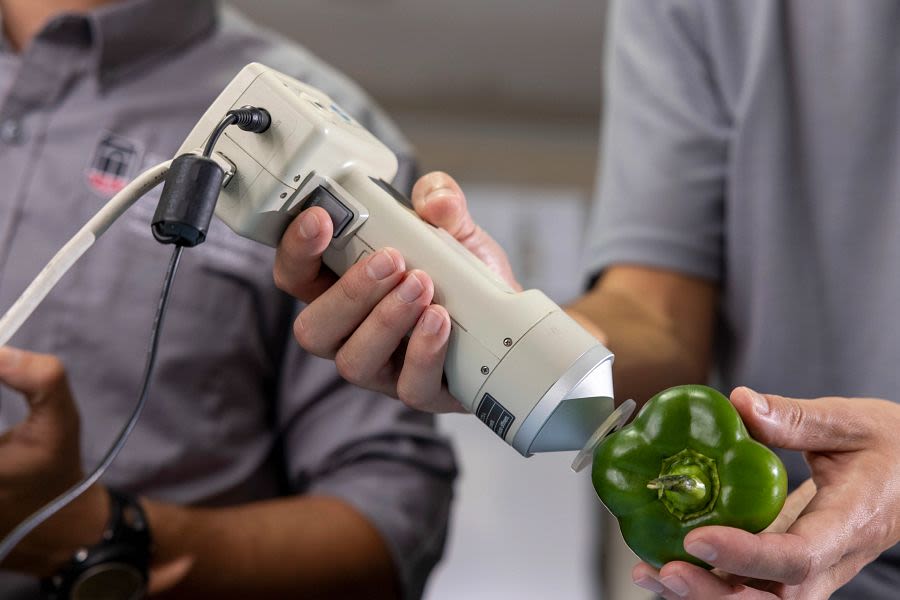 Improving Lives Through Research
$43.8M
Total grant expenditures in FY 2021 increased 8.3% from $40.4M
$35M
Competitive federal grant expenditures grew 8.6% from $32.3M
$63.7M
New awards increased in FY 2021 10.6% from $57.6M; new competitive federal grants grew 6.3% from $49.3M to $52.4M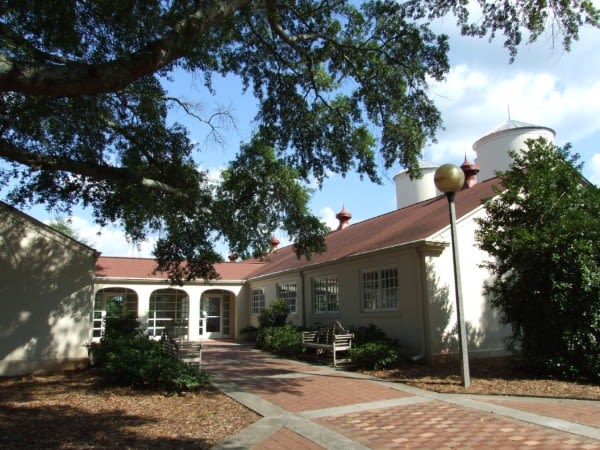 Paying it Forward
In FY 2021, CAES had its second-highest fundraising total of the past decade, raising $15.12 million, 161% of the original $9.4 million goal.
| | | |
| --- | --- | --- |
| 19,943 | 909 | 12,484 |
| Total living alumni | Alumni donations in FY 2021 | Alumni living in Georgia |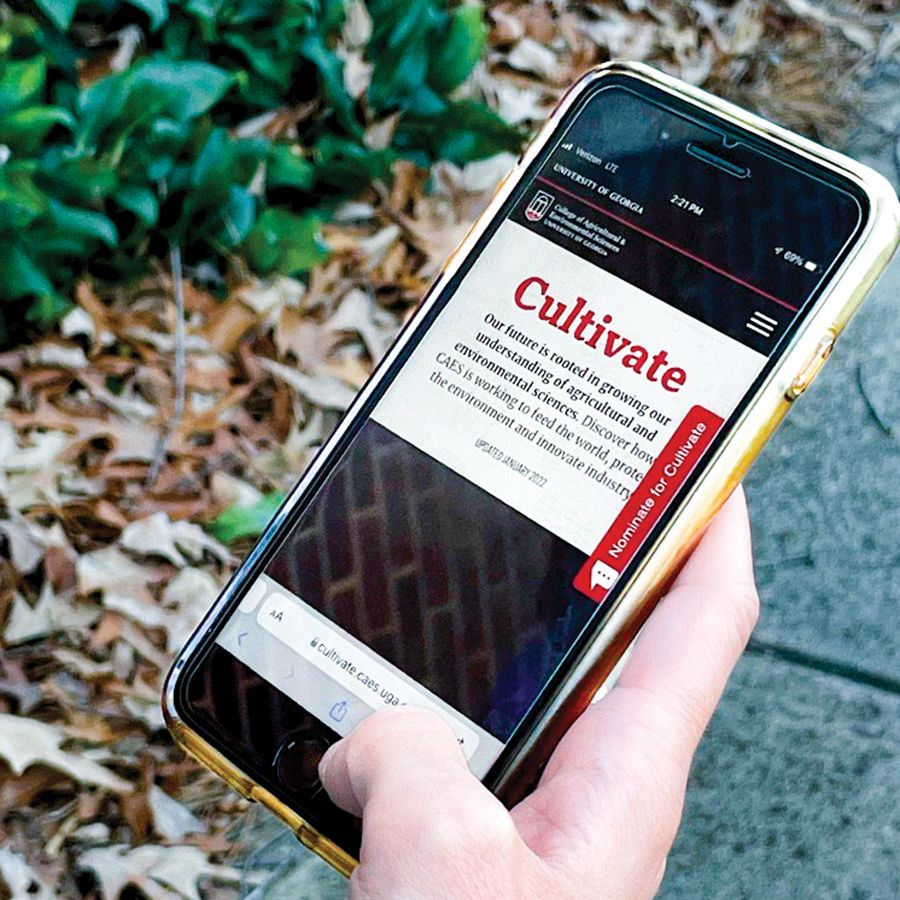 Raising our Visibility
| | | |
| --- | --- | --- |
| 1,451,583 | 220,593+ | 5,000+ |
| Visits to the CAES site | Visits to the CAES Newswire | Views of our new storytelling platform, Cultivate, which showcases CAES faculty, alumni, students, and industry innovators (launched in December 2021) |
| | | |
| --- | --- | --- |
| 3,400+ | 2,633,928 | 121,853 |
| National and international media mentions for CAES and Extension coverage | Visits to Extension publication webpages | Downloads of Extension publications |
Follow CAES' news and social media channels!
Data compiled Jan.-Dec. 2021